Health partnerships: Perspectives of medical practitioners in general practice, health systems and hospital settings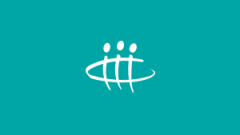 Published 20th May 2015
The pressure for medical practitioners to work collaboratively has intensified over the last few decades in most industrialised countries, including Australia. However, many barriers prevent doctors from engaging in macrolevel health partnerships. If these partnership initiatives are to succeed, it is essential to understand how and why doctors participate. This paper explored the views of eighteen medical practitioners, including general practitioners (in both small and large practices), division representatives, hospital-based doctors and health system managers. The findings revealed eight key themes, which were dominated by scepticism about partnerships based on previous experiences, but juxtaposed against a strong enthusiasm for the approach. There was a significant cost for medical practitioners to engage in partnerships, either financially or in terms of workload. Their enthusiasm was based on the belief that partnerships could achieve their vision for an ideal service system. They highlighted the importance of ongoing consultation, feedback and monitoring and the need for evidence to balance enthusiasm. Partnership initiatives need to engage local medical champions to increase the profile of this approach and enlist the enthusiasm of the diverse medical community.
Authors

Professor and Executive Director

Fill out your details to request the publication be emailed to you.
Publication Type
Editorial Article
---