How the built environment matters in recovery after neurotrauma: a qualitative examination of first-person experiences across two inpatient settings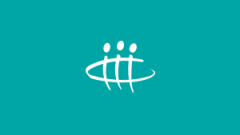 Published 16th December 2020
Jacinta Colley, Heidi Zeeman & Elizabeth Kendall

Abstract
Following neurotrauma, people may experience prolonged inpatient neurorehabilitation, during which they are dependent on and influenced by their immediate surroundings for support and stimulation. However, there is currently a lack of evidence relating to first person, or end-user, experiences of rehabilitation built environments, and consequently, limited knowledge of how to best design the physical space to promote rehabilitation after neurotrauma. Here, we report end-user experiences of rehabilitation after brain and spinal cord injury, to inform future rehabilitation environment design thinking. Semi-structured interviews and focus groups with patients (n = 24) and staff (n = 33) from two adult neurorehabilitation units in Australia revealed that the neurorehabilitation setting was an important midpoint between hospital and home, where the built environment could facilitate, or block, two fundamental patient recovery processes: change and certainty. This study provides evidence that the built environment directly and dynamically contributes to rehabilitation and wellbeing following life-changing neurotrauma.
Highlights
The physical environment is central to the experience of recovery after neurotrauma
Rehabilitation environments must respond to patient progress and growth during a potentially lengthy hospital stay
An environmental emphasis on safety was reassuring for staff during early-stage rehabilitation
A shift in emphasis to patient independence would support better recovery prior to discharge
Environmental capacity for encouraging participation in usual activities could support identity and sense of purpose, which is important after cognitive injury
The dynamic nature of rehabilitation practice ought to be reflected in the building design. This is a key challenge for future rehabilitation health design.
Authors

Professor and Executive Director

Publication Type
Journal Article
---