Latest Autumn 2020 issue: The Advocate magazine featuring The Hopkins Centre
Check out the latest edition of the Advocate magazine from our affiliate partner Spinal Life Australia. Click here to view.
This edition is focused on an in-depth review of Spinal Life Australia's flagship project and launch of the new Healthy Living Centre in Cairns. Plus opportunities to share more about the latest advocacy campaigns and how we can all become more involved in creating long-lasting change in our communitis.
The Hopkins Centre is featured in the publication focusing on:
Our research partnership promoting access to health services (page 25);
Inspiring real life story with the Back2Work program (page 26;
Visit spinal.com.au/advocacy to find out more about SLA's current campaigns, research, and how you can become more involved.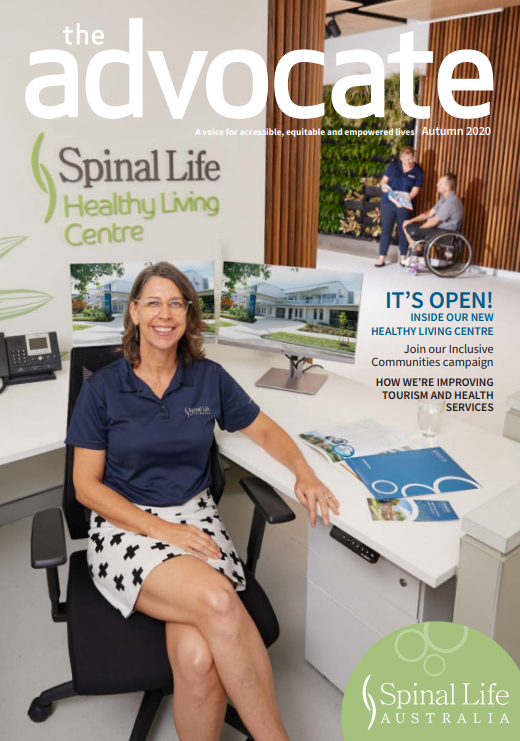 Tags: Advocate Magazine, Spinal Life Australia, Research
Related Articles
Comments