Singing Cords: Peer-led therapeutic group singing for people with spinal cord injury
THC Ambassador Tim McCallum and team presented on the singing cords program and research poster (below) at the International Spinal Cord Society Annual Scientific meeting.
Click here to read more about the Singing Cords Project and short film.
Click here to download research poster.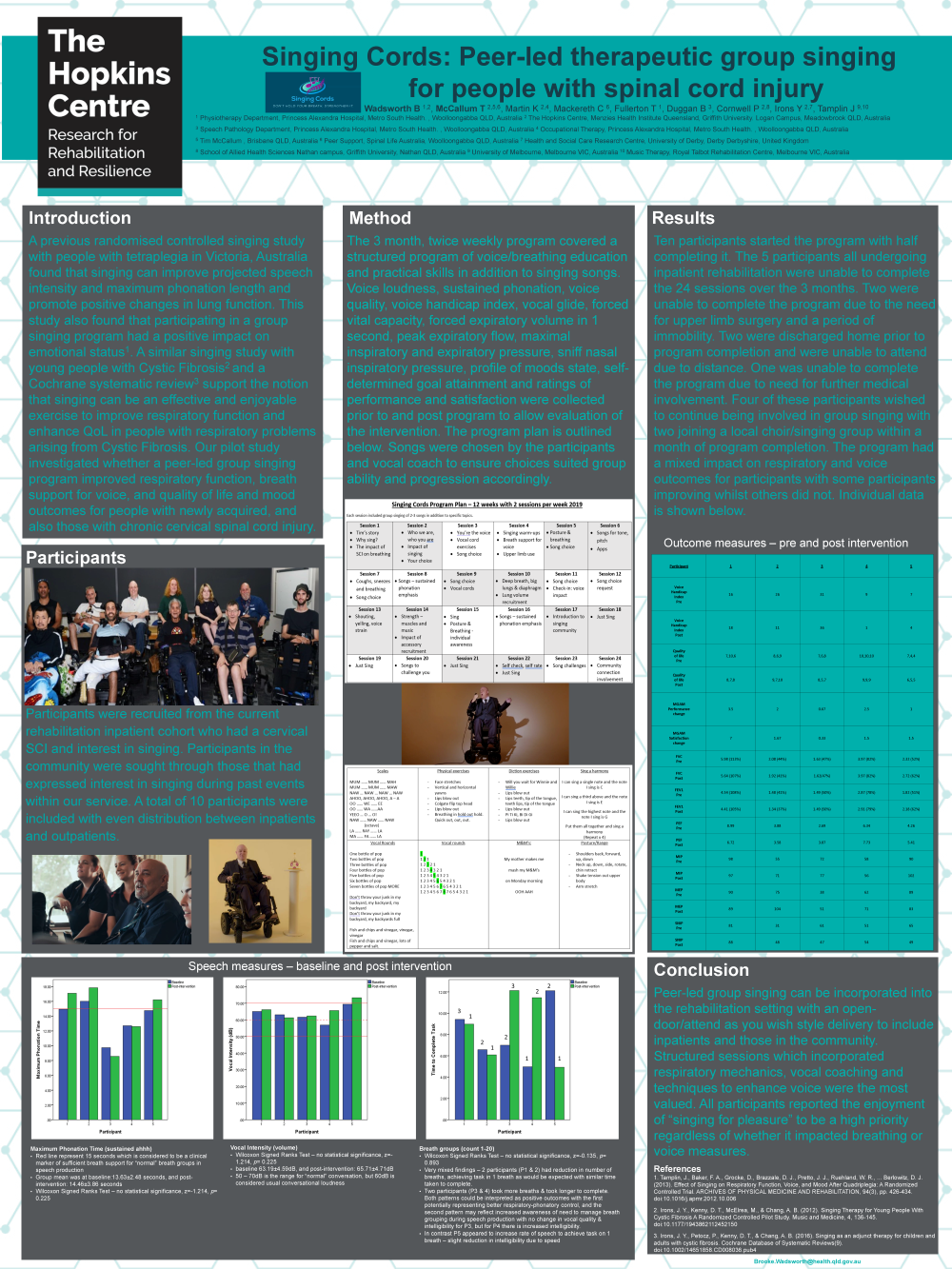 Comments