Virtual reality study to combat persistent pain
About the Project
Persistent pain can make people feel weak, vulnerable and unconfident to move, but what happens when they transform in to superheroes in virtual reality?
The way we see ourselves (our bodies) shapes our feelings and perception, directs the way we interact with the world. For example, after an ongoing pain problem, people often feel that their body is weak and fragile, which can increase pain and decrease activity levels. Virtual reality (VR) allows people to become anything and anyone. Such experiences can have profound impacts on how we see ourselves. This project aimed to test a novel VR approach, developed at Hopkins, to help people regain confidence in their bodies.
Currently we are conducting a pilot trial with people with chronic low back pain, at the Princess Alexandra Hospital Persistent Pain Management Service. During the treatment session, participants become superhero-like characters, like the Incredible Hulk, with super muscles, and super abilities. The trial is measuring how this experience changes feelings of strength, vulnerability, confidence with activities, and pain.
To date, our pilot data looks exciting. Following the trial, we will have sufficient data to determine whether the idea can be developed further, tested in larger trials, and used clinically. Registered protocol: https://tinyurl.com/y73lrgh5
For further info, or to participate: d.harvie@griffith.edu.au
Read more about the Musculoskeletal Health & Persistent Pain Research Group

Click here to download Project Flyer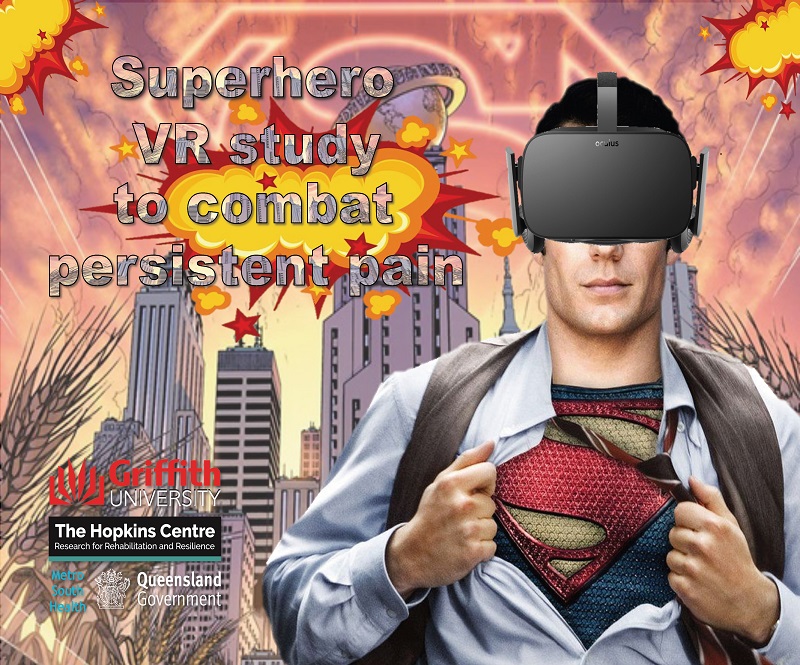 ---
View All Researchers
Researchers


Occupational Therapist/Team Leader, Metro South