Mapping the experiences and needs of deep brain stimulation for people with Parkinson's disease and their family members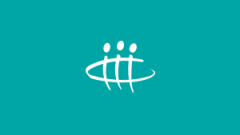 Published 4th March 2019
Liddle, J., Beazley, G., Gustafsson, L. & Silbum, P
Background: Deep brain stimulation (DBS) is an effective treatment for the motor symptoms of Parkinson's disease (PD). The lived experience of people with PD suggests a process of adjustment follows. This study aimed to explore the adjustment and associated education and support needs of people with PD undergoing DBS and their family members across the continuum of the DBS experience.

Method: A structured qualitative description study including semi-structured interviews with people with PD (n = 14), family members (n = 10) and clinicians (n = 11) was conducted to explore lived experiences, needs, perspectives and clinical considerations. Inductive analysis indicated common temporal stages related to undergoing DBS, and the related experiences and needs were mapped.

Findings: Four stages, each with unique needs, emerged: Considering DBS involved needs for peer-based education and realistic, meaningful goal setting; Surgery and Support shifted to clinical support related to the surgery and support for the person and their family around immediate changes experienced; Seeking Stability focused on timely clinical and practical support for the person and family around new changes and challenges to symptoms, behaviours and roles; and Next Steps involved direction and support for reengagement in the self-management of the condition, and current and future changes related to PD.
All participants with PD and their family members in this study indicated that overall their experiences with DBS had led to positive changes in their symptoms and lives. Consideration of different needs at different times in the process may be applied within clinical practice to support adjustment.
Authors

Publication Type
Journal Article
---