Can cooperative engagement between disability providers work in the competitive NDIS marketplace?
ONLINE FORUM:
Topic: Effective multi-agency provision in the NDIS
Details: Monday, 21 June 2021
Duration: 3 hours, 11.00am to 2.00pm (Brisbane time, AEST)
Online: via Zoom meetings, link will be provided upon registration
As providers continuously strive towards best practice service provision, can cooperative capability become a strategic advantage for a service provider while also improving client outcomes?
In this session hosted by The Hopkins Centre in collaboration with National Disability Services (NDS), we would like to hear from you how cooperative engagement works in the competitive NDIS environment. Join with researchers, providers and peak bodies to learn about current evidence around cooperative engagement and share your experiences at the local level.
This event is being recorded for The Hopkins Centre, Griffith University for the purposes of producing an advocacy statement summarising the views and experiences expressed in the session.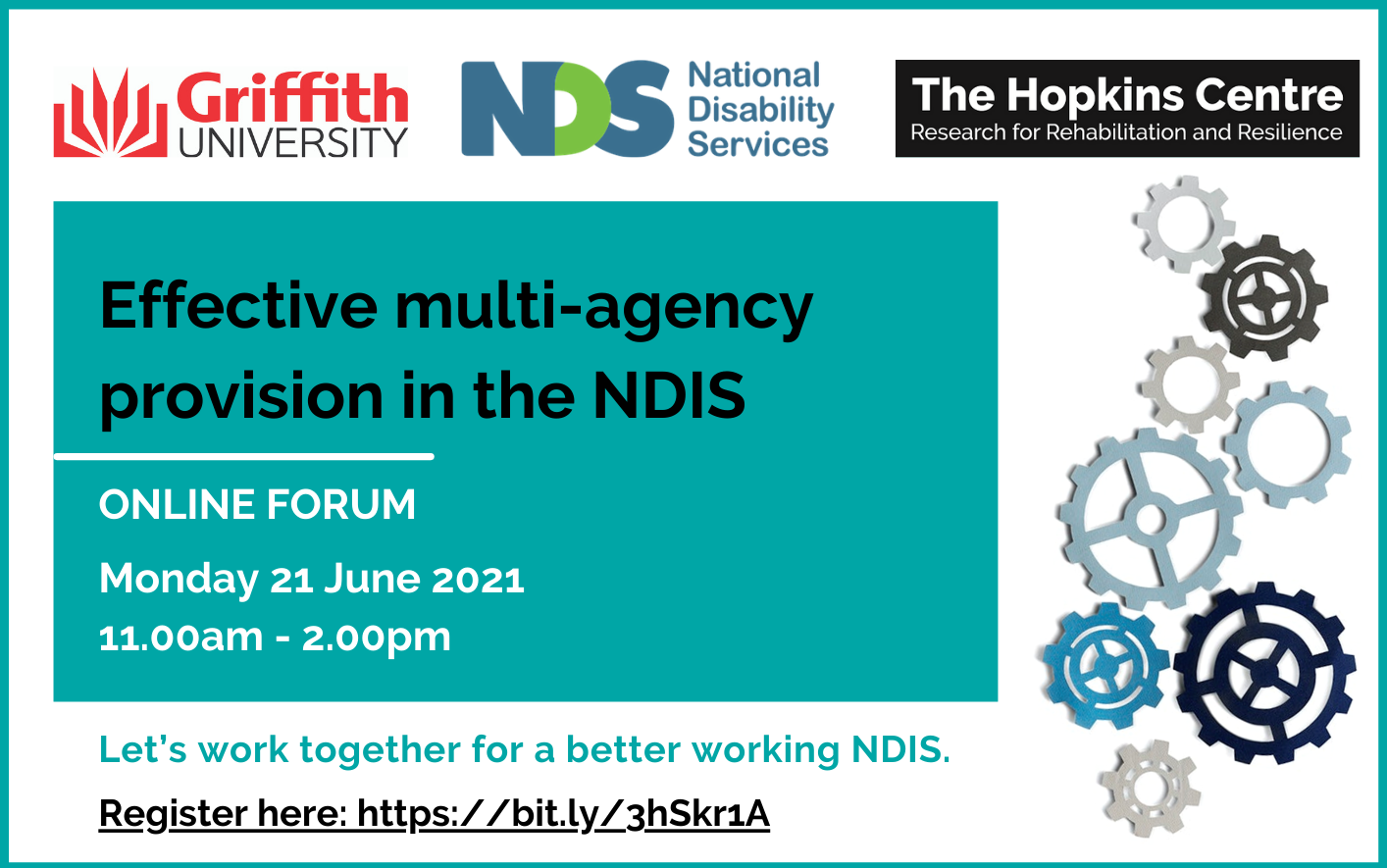 For further information, please contact The Hopkins Centre at hopkinscentre@griffith.edu.au
This event is being conducted in line with research that is funded by the Australian Government through the Australian Research Council.
Tags: NDS, Online Forum, Disability, NDIS
Related Articles
Comments