Aphasia in culturally and linguistically diverse stroke patients in the acute hospital setting: findings from a 12-month chart audit at a metropolitan Australian hospital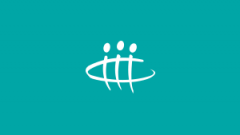 Published 14th August 2018
Siyambalapitiya S, Cornwell P, Davidson B, Howe T, Kalapac N.
Aims: The aims of this study were: (i) to determine the proportion of the overall stroke caseload that was identified as CALD within an acute care setting; (ii) to determine the proportion of the CALD caseload with a diagnosis of acquired communication disorder and more specifically aphasia; (iii) to explore clinical pathways of CALD stroke survivors with a diagnosis of aphasia.
Methods & Procedures: This study employed a 12-month retrospective audit of the medical records of CALD patients, with a diagnosis of stroke, at a 448-bed metropolitan hospital. Data was collected from the records of CALD stroke patients in relation to: patient demographics, medical history, presence of communication disorder, cultural and language information, and use of interpreters. Data was analysed using descriptive statistics.
Outcomes & Results: Two hundred and fifty patients were diagnosed with stroke over a 12-month period, with 34% (n = 85) of the caseload identified as being from a CALD background. Of the CALD patients, 35% (n = 30) were diagnosed with acquired communication disorder. Around 46% of CALD patients with acquired communication disorder had aphasia. Patients with aphasia who were born overseas originated from diverse countries of birth (India, Lithuania, Jamaica, England, Germany, Malta). Patients who spoke a language other than English spoke a diverse range of languages (Serbian, Croatian, Kirundi, Filipino, Hungarian, Cantonese). The file audit revealed several issues impacting on the clinical pathways of CALD patients with aphasia including: referral to speech pathology, language assessment processes, use of interpreters, and family involvement in care. Findings regarding professional interpreters indicated: interpreters were used sparingly with some patients, despite a considerable length of stay in hospital; interpreters sometimes spoke the incorrect language; and some families expressed resistance to the use of a professional interpreter. In some cases, patients with aphasia were not referred to speech pathology or did not receive detailed language assessment.
Conclusions: This study provides an insight into the diversity of language and cultural backgrounds of patients with aphasia that may be present in multicultural societies like Australia. The findings of the chart audit highlight the complexities that arise in providing stroke care to individuals with aphasia from CALD backgrounds and emphasise the need for further research in this area to ensure the delivery of equitable, efficient and evidence-based services to people with aphasia from CALD backgrounds.
Authors

Associate Professor, Speech Pathology
Publication Type
Journal Article
---