Seek a Research Fellowship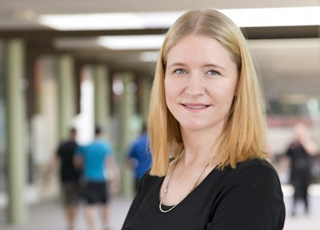 The Hopkins Centre provides annual short-term and long-term fellowship and seed grant opportunities to eligible members, partners, and citizen researchers to get involved in research. We invest in our people, research and priority specilisations to grow our capacity building agenda, reputation and to strengthen the rehabilitation health research system. Our citizen researchers lead and participate in Seed Grants and other grant and industry funded projects, contributing lived experience and research expertise.
These opportunities come up at different times of the year, so stay tuned to hear more about these opportunities.
Clinical Fellowships
Clinical Fellowships are an integral part of The Hopkins Centre's approach to embedded models of research that promote continuous, positive relationships and interactions between clinicians, researchers and other key end-users of research. The aim is to develop and maintain a credible exchange of scholarship and knowledge transfer to benefit rehabilitation services and the people who utilise these services. Focused on increased clinician-led research to ensure close links between practice and research, build research capacity and optimise translation opportunities in the area of rehabilitation.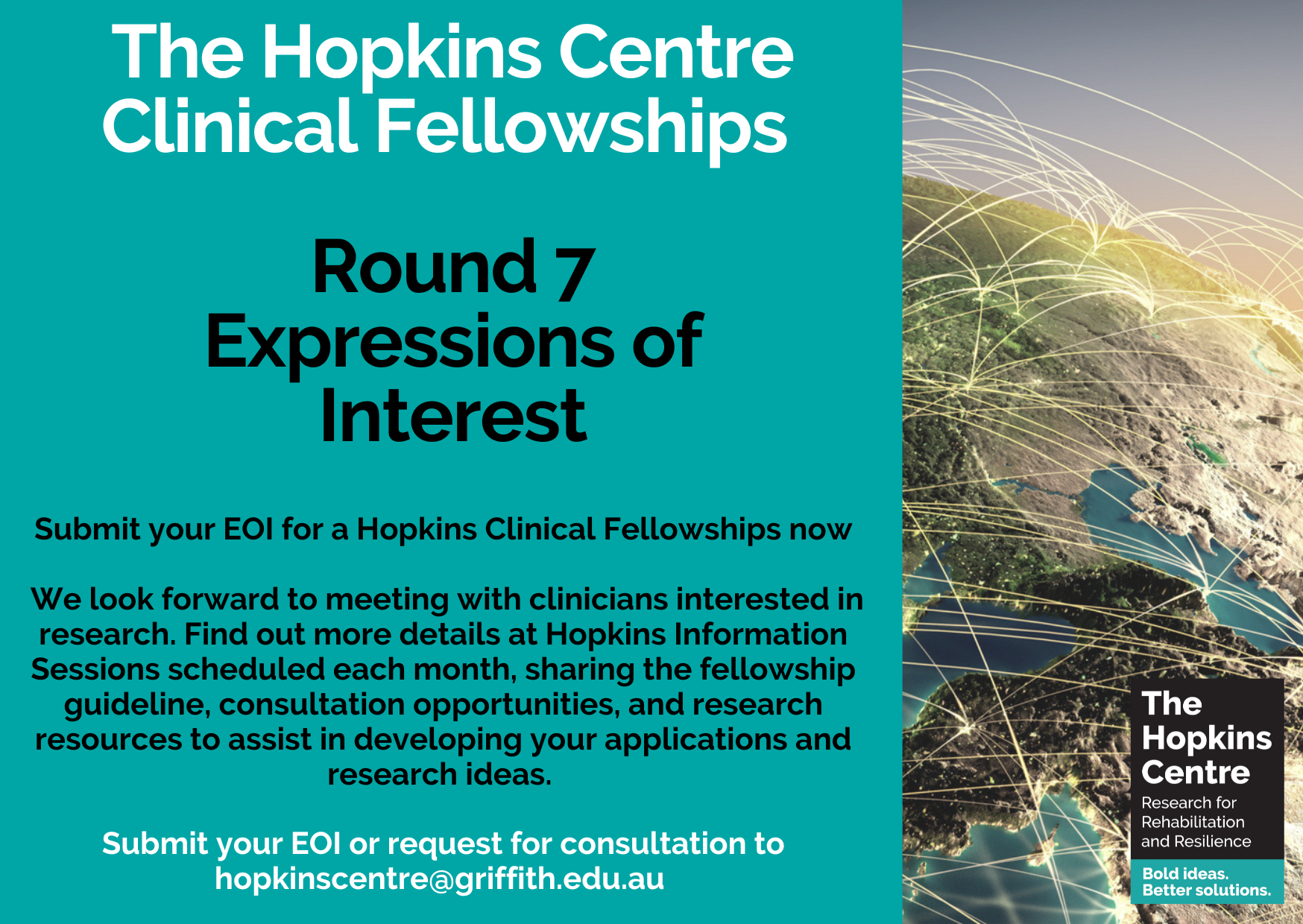 Seed Grants
Seed Grants are designed to progress research in priority areas driven by our research streams. They support the establishment and conduct of interdisciplinary research and improvements relevant to disability and rehabilitation clinical practice, service delivery and systems. These grants provide funding to support interdisciplinary, start-up research; pilot work; translation of research; or the progress and/or upscaling of existing research, with the expectation that interdisciplinary teams will consolidate collaborations that may lead to further research and funding opportunities and/or achieve specific practice or service delivery impacts.
The beneficiaries of the Centre Seed Grants are people living with the long-term consequences of acquired brain injury, amputation, persistent pain, and spinal cord injury as well as developmental, age-related and other life-long disabling conditions.