Our research focuses on three streams of activity to cluster our academic, clinical and citizen researchers around important challenges in rehabilitation and disability service delivery and community support. Our Streams support the uptake of evidence from across disciplines to inform practices and to stimulate the creation of bold new solutions.
Our Research Streams bring together a broad range of research and professional disciplines including social work, psychology, Neuropsychology, speech pathology, physiotherapy, occupational therapy, ICT, engineering, nursing, medicine, environmental sciences, and law to address the sticky problems in meeting the growing demand for rehabilitation and disability services today.
Population Groups
We focus our efforts, expertise and resources to service five distinct population groups:

Research Streams
Our research streams are supported by capability sets that allow us to deliver against a stream's purpose:

Research Pillars
Our Research Streams are underpinned by four pillars, focused on engaging citizens and practitioners in the design, implementation and translation of research in an embedded model of research from within health and disability services and the community. Our researchers role model interdisciplinary research practices and drive integrated knowledge networks to promote rapid translation of research into practice.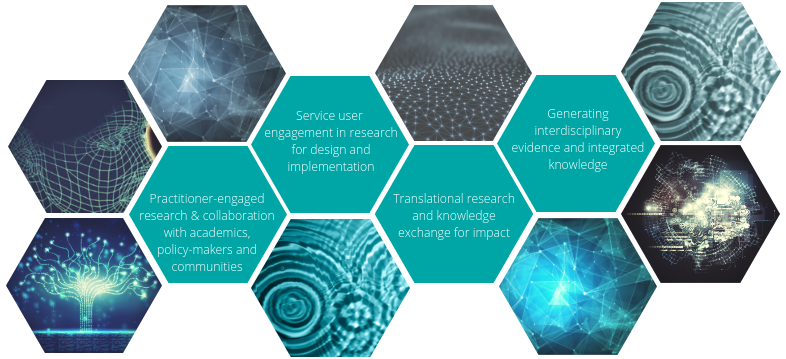 Click here to read more about our research streams
---