Speakers
The day-long symposium will present a stimulating and interdisciplinary program of oral and poster presentations, internationally renowned keynote speaker, featured invited speakers, and spotlight session on candid conversation with consumers.
Headlining the event as keynote speaker and social policy expert, is the internationally renowned Dr Karen Fisher from the University of New South Wales UNSW. We are also pleased to annouce the invited speakers for candid conversations with consumers and session on the perception of disability in society.
Check out the symposium program HERE for more information.
Register NOW to be apart of this event as it promises to be bigger and better than before!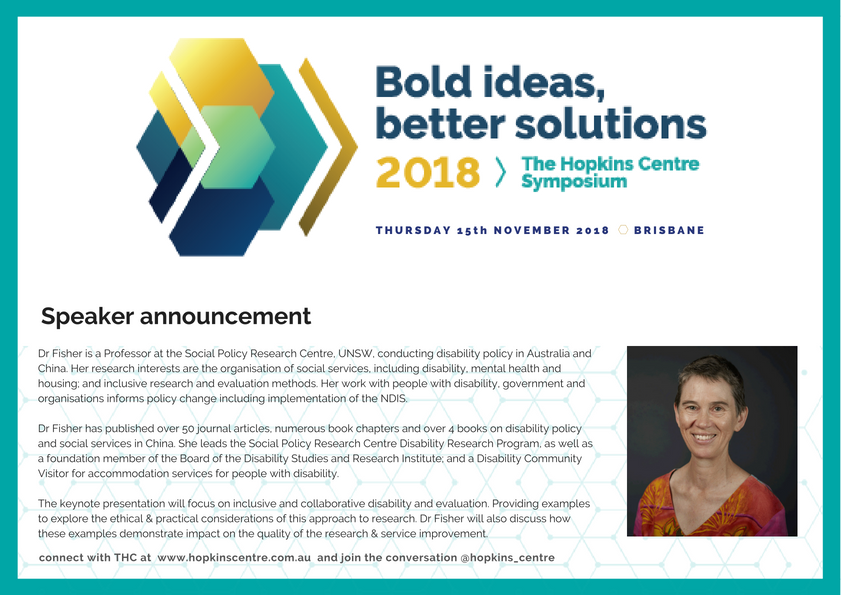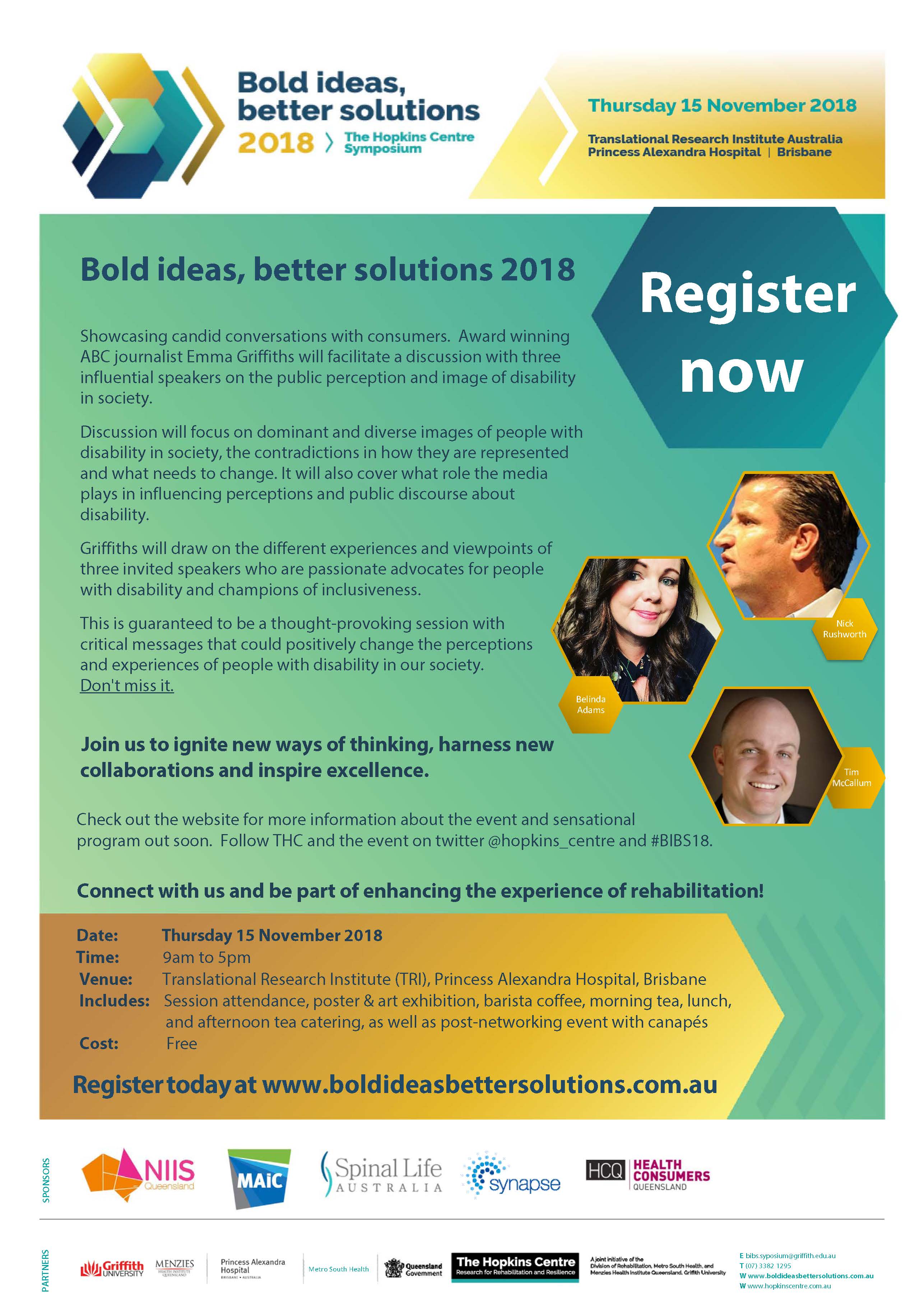 Tim McCallum
International singer and Advocate for people living with disability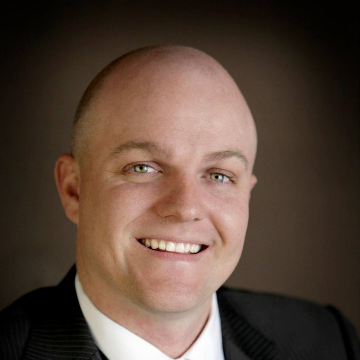 After twenty-five years of diverse performance experience, Timothy McCallum is one of Australia's most exciting and loved local performers and is fast becoming an international phenomenon. But it almost wasn't to be. At the age of 18, he was well on his way to commencing a successful career in the music & theatre industry when a diving accident changed his life forever and potentially shattering his dreams of treading the boards ever again. After breaking his neck, leaving him a quadriplegic, doctors and specialists told him that he would never sing again the way he used to. But his resilient character and extraordinary spirit have touched the hearts of the arts community, as they have watched him defy the odds, rehabilitate and return to the stage to continue his performing career.
Altering his singing technique to compensate for the physical challenges he faces because of his disability, he now sings better than ever, and with the voice of an angel he is able to soar to the heights of some of the great tenor arias written. His achievements and experiences speak for themselves, but it's his voice that tells his story the best.
After his nation stopping performance on The Voice on Channel 9 in 2015, Tim has been touring much of Australia performing and speaking about his incredible journey, the barriers and challenges he has had to face and overcome to now be one of Australia's most sought after entertainers. Recently Tim has appeared at the Sydney Opera House, Crown Palladium, The Queenslands Children's Telethon, and at the Nations Capitol, Parliament House, for esteemed events and functions. But more importantly, these have been opportunities for Tim to represent the disability community and showcase the talents of those who strive through adversity.
His advocacy work is his equal passion to performing, and it's his attitude to spread a positive message about disability that have recently earned the following honors and performances at National Ambassador of Spinal Cord Injury Awareness Week, National Disability Awards Guest Artist and International Day for People With A Disability Ambassador. Tim has truly become the voice of Australian's living with a disability and his music touches the souls of all those he performs to.
Mr Nick Rushworth
BIA Executive Officer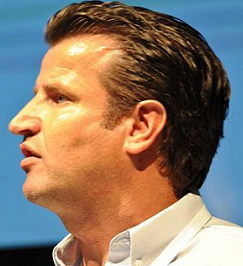 Nick Rushworth has been Executive Officer of Brain Injury Australia since 2008. He was also President of the Brain Injurt Association of New South Wales between 2004 to 2008. In 1996, Nick sustained a severe traumatic brain injury as a result of a bicycle accident. Before joining Brain Injury Australia, Nick worked for the Northern Territory Government setting up thei new Office of Disability. Formerly a producer with Nine Television Network's "Sunday" program and ABC Radio National, Nick's journalism has won a number of awards, including a Silver World Medal at the 2003 New York Festical, a National Press Club and TV Week Logie Award. Nick's current primary focus is facilitating a national "Community of Practice" in brain injury for the National Disability Insurance Agency, being piloted in Sydney - regular meetings of Local Area Coordinators and Agency planners with senior Agency staff, a Clinical Lead and allied health representation. (This will be followed by Brain Injury Australia's delivery of a national training package in brain injury for Agency staff and Local Area Coordinators, also to be piloted in Sydney.) The community's core purpose is to optimise both needs ascertainment and plan fidelity for NDIS participants with a brain injury.
Nick serves as a consumer representative on: the Australian Trauma Quality Improvement Program Steering Committee; the Victorian Neurotrauma Advisory Council; the Neurotrauma Evidence Translation Steering Committee of the National Trauma Research Institute; the Executive of the Brain Injury Rehabilitation Directorate of New South Wales Health; the Victorian Transport Accident Commission/ Monash University Institute for Safety, Compensation and Recovery Research Behaviours of Concern Project; the Steering Committee on Guidelines for the Pharmacological Management of Neurobehavioural Symptoms; Following Traumatic Brain Injury (and co-chairs, with Malcolm Hopwood Professor of Psychiatry at the University of Melbourne, its Consumers and Carers Subcommittee); the Lifetime Care and Support Authority of New South Wales' Behaviour Management Working Party; Open Arms – the Veterans and Families Counselling Neurocognitive Health Program Steering Committee; the Vocational Intervention Program Steering Committee of New South Wales Health; the Expert Advisory Board of the Moving Ahead Centre of Research Excellence in Brain Recovery; the Slow Stream Rehabilitation National Advisory Group; the Monash Epworth Rehabilitation Research Centre Advisory Board; the Disability Advisory Committee of the Australian Electoral Commission; and the Department of Social Services' Disability Employment Services Consumer Advisory Group and Telstra's Disability Forum. Nick is also a Director of the Australian Federation of Disability Organisations, and is an Ambassador for the National Organisation for Fetal Alcohol Spectrum Disorders and the Queensland Brain Institute's concussion research.
Belinda Adams
Advocate for people living with disability
Working with THC affiliate partner Synapse in raising awareness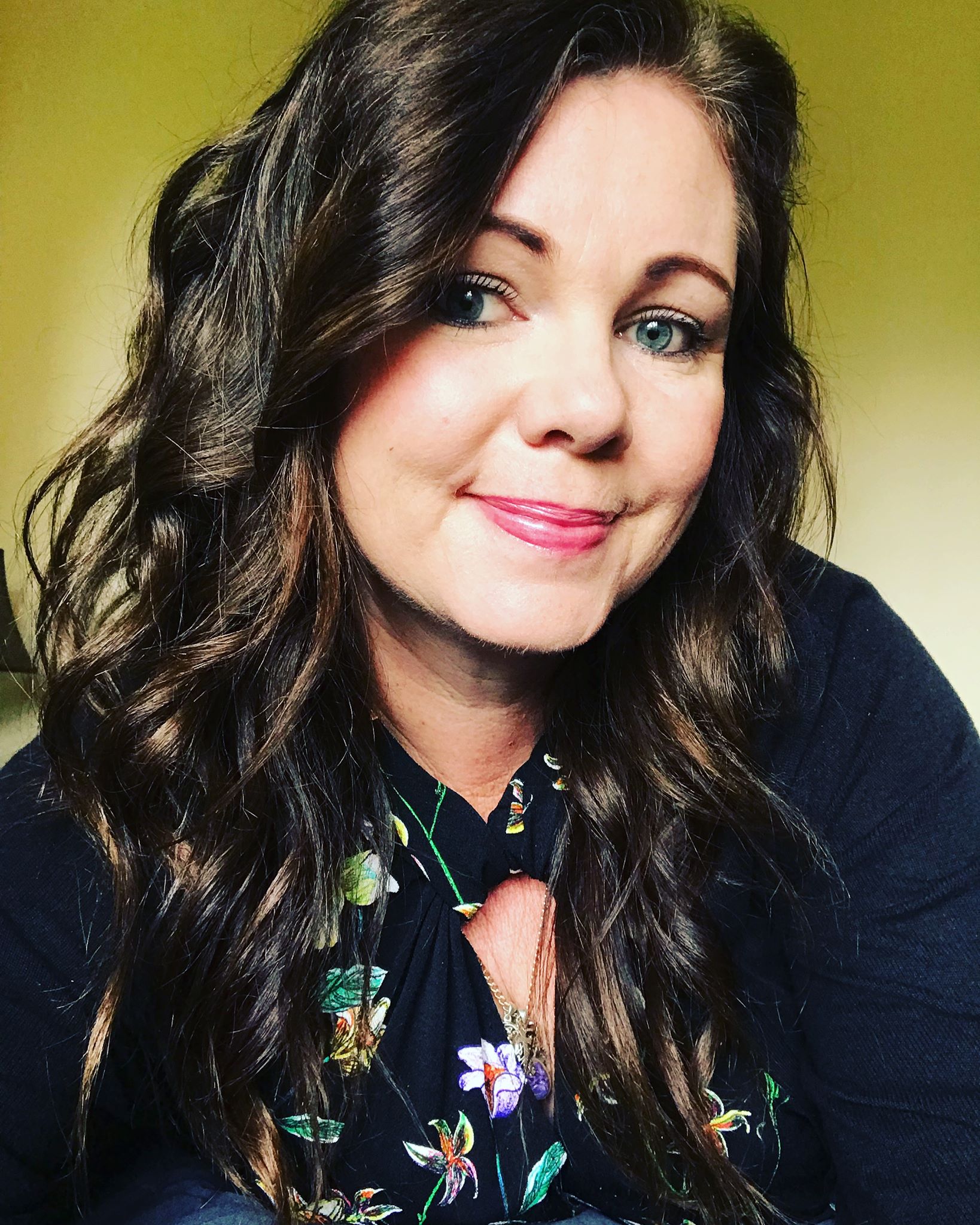 Budding screenwriter Belinda Adams and her family have been personally touched by brain injury with Belinda's son receiving life threatening injuries following a car crash in March 2012. Belinda became an integral part in her son's rehabilitation and is still key in his continued rehabilitation.
Throughout Belinda's firsthand experience of brain injury, the hospital, medical and rehabilitation system in Queensland, the obvious lack of funding and amenities, Belinda found her strength and poured her heart and soul into her first screenplay 'Chasing Jon' a story about overcoming some of life's greatest challenges with a little bit of inspiration from her favourite rock idol Jon Bon Jovi. Belinda credits Jon Bon Jovi, his honest and humble beginnings, his music and philanthropic efforts as inspiration which has led her to not only chase her dream of getting 'Chasing Jon' to screen but to give back to the community.
Her Story
In March 2012 I found myself living every parent's worst nightmare when my son sustained life-threatening injuries in a car accident. Initially they did not expect him to survive the night due to a fractured spine, collapsed lung, broken ribs and severe head injury. I was greeted with this news by my cousin as I stepped off the plane in my hometown of Broken Hill. I had flown there for a brief holiday and was unable to get a flight back out to Brisbane until the following morning. To say this was the longest night of my life would be an understatement - no words will ever describe the helplessness I felt at that time. My son spent two weeks in a coma before waking and transferring to the neuro ward and making slow but steady progress with his recovery.
Stuck in limbo
The neuro ward is an acute ward, and after a few weeks my son had progressed enough to be transferred to the Brain Injury Rehabilitation Unit (BIRU). Unfortunately the limited number of beds (26 beds for the entire State) meant we were put on a waiting list, with no idea if or when a bed would become available.
The first six months after a Brain Injury is the most optimal time for recovery , so knowing my son may not receive urgently needed help was beyond frustrating. He was taking up a bed in an acute ward, and I found myself becoming therapist and carer in an attempt to rehabilitate him while stuck in limbo.
I spent every waking moment at the hospital, and ceased to exist for my other two children, even though they were at pivotal times in their lives - my daughter was in her final year of high school and my younger son his first. Being a single mother, a lot of pressure was placed on my daughter at this time to take over at home while trying to study and all while under extreme emotional distress. I also had to go through the process of applying to become my son's legal guardian (as he was over 18) so I could handle his medical and financial affairs. This was a very time consuming and stressful process which involved me attending a hearing at QCAT. This added a lot of pressure to an already stressful time.
Financial strain
I also had to apply for Centrelink benefit as being a single mother living on a casual wage I had no sick or holiday entitlements. I stopped working to help with my son's recovery which put my family under great financial strain on top of everything else. We were very lucky to have a great support system around us which got us through this very difficult time with donations of vouchers and home cooked meals. I am very thankful for the kindness we were shown throughout this time by family, friends, and even complete strangers.
I began doing my own research on other options for rehabilitation only to find that BIRU is the only facility in Queensland specialising in Brain Injury rehabilitation.
My son did eventually go to BIRU (after being moved around the hospital to wherever a bed was available) but he was one of the lucky ones.
I realised that with Acquired Brain Injury being an invisible disability, it is a subject some feel uncomfortable to discuss within the community. The more I found the courage to speak about it, the more people I have found who also have been touched by this in some way in their own lives.
The need for support
Throughout this experience I had been working on my first screenplay "Chasing Jon" which touches on the condition. Our production company BlushPunk productions is committed to raising awareness and supporting Synapse in their mission to reconnect those in the community living with or affected by a Brain Injury. If it had not been for the help my son and I received from so many in the community we wouldn't be where we are today. My son is now back working and living a full life, and I hope to pay forward the generous support we received to others in need.
Interview: https://www.youtube.com/watch?time_continue=224&v=kaO0np1P2qY