Bold Ideas Better Solutions 2021 Virtual
The annual Hopkins Centre event, 'Bold Ideas Better Solutions 2021' has gone virtual and will be presented as a live online seminar series, to be held on Wednesday 13 October 2021 and Wednesday 20 October 2021.
Our bold ideas and better solutions presentations and discussions this year will focus on 'Participation with Dignity'. Each online session will feature the latest interdisciplinary research and emerging ideas informing and promoting participation and dignity in all life domains and disability and rehabilitation practices and services. The sessions will also showcase the value and importance of meaningful citizen and clinical engagement in research.
Invited to register now: Clinicians, researchers, industry partners, people with disability and lived rehabilitation experiences, are invited to register to attend the symposium.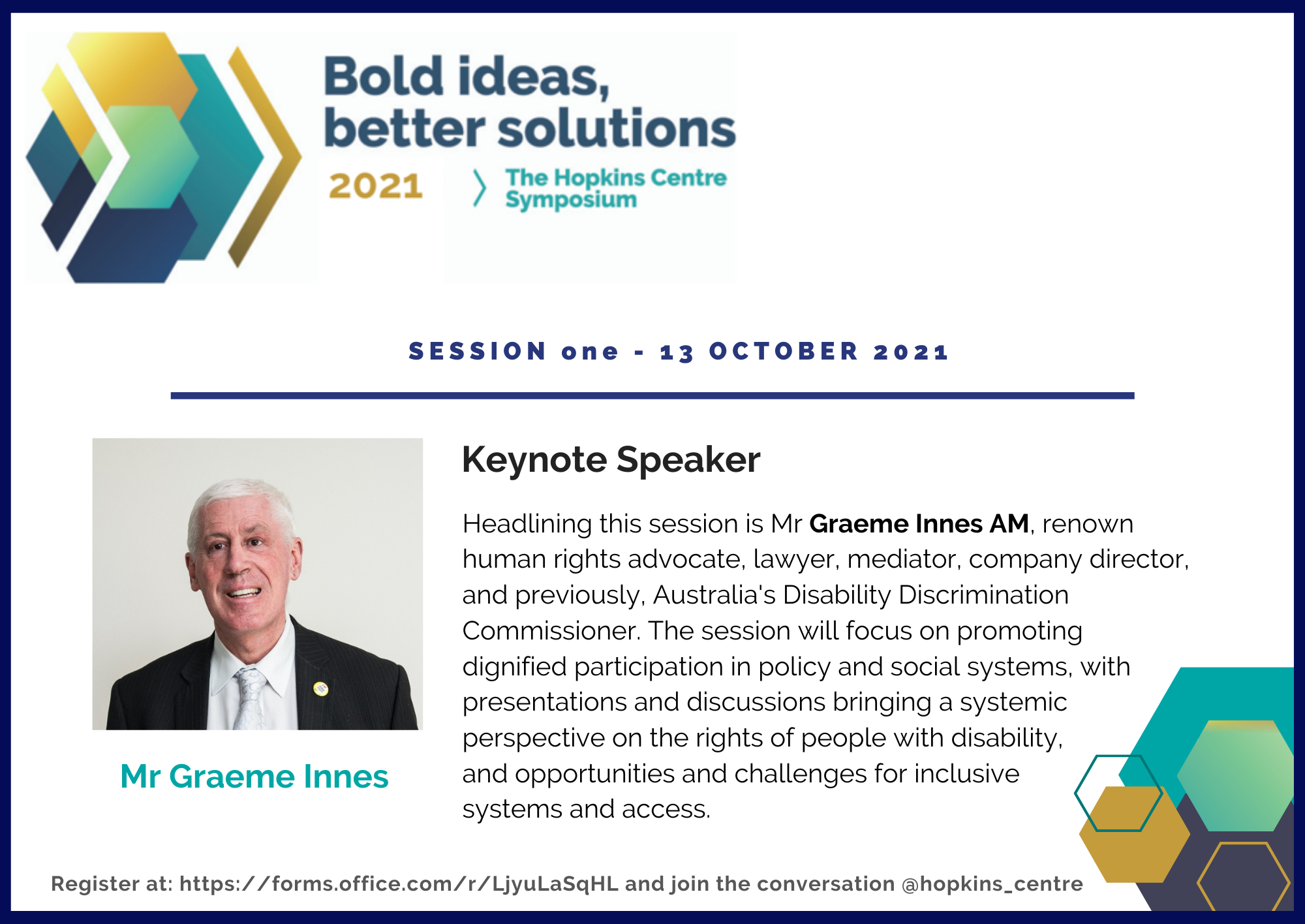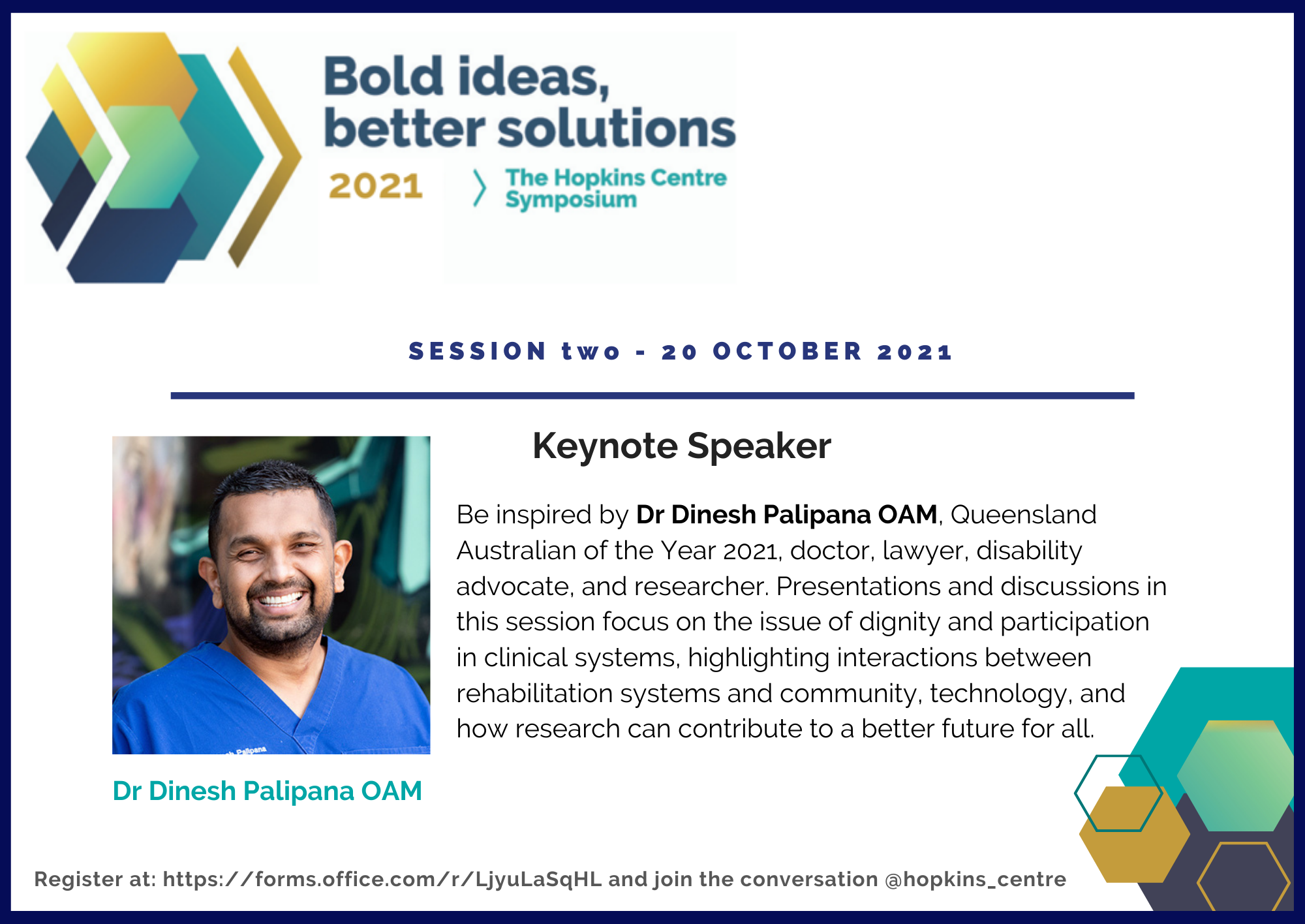 The virtual event series is convened by the founding partners of The Hopkins Centre—Griffith University and the Division of Rehabilitation at Metro South Hospital and Health Service. Together with our affiliate partners, Queensland Motor Vehicle Accident Insurance Commission, Spinal Life Australia, Synapse, Health Consumers Queensland, RACQ and Gold Coast University Hospital, the CentrClick here to view and download BIBS21 Flyere has built a strong platform of industry collaboration and service user engagement. The Hopkins Centre is leading the way in interdisciplinary and responsive research that is user-informed and embedded in practice and service delivery. Through its engagement with people with lived experience, diverse partnerships and strong relationships with the community sector, the Centre is a vehicle for finding research based solutions to complex challenges in disability and rehabilitation, and respective sharing of diverse knowledge.
Click here to view and download BIBS21 Flyer
To view previous successful BIBS symposiums and see what the event is all about, click here for BIBS19, BIBS18 and BIBS17.
Stay tuned for more symposium announcements via Twitter and Wrap up e-newsletter.