Art processes: a research tool for acquired brain injury and residential design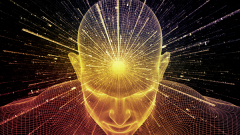 Published 11th May 2017
Smith, D., Wright, C.J., Lakhani, A., & Zeeman, H. (In Press) Art processes: A research tool for acquired brain injury and residential design. Arts & Health
Background The creative process potentially complements the ABI condition. Given the potential of art to empower people with impaired cognitive capacity and communication skills, it was hypothesized that art therapy techniques could be used to ascertain the perspective of adults with ABI surrounding their housing and support preferences.
Method Visual research methods informed the research protocol reported in this paper. Participants' pictures were created mainly using pastels on paper. Eight people (3 adults with ABI; 4 non-family paid carers; 1 researcher as participant observer) participated in this pilot study. Qualitative rigor was achieved by addressing the four principles of trustworthiness.
Results By analyzing participants' creative works in their entirety (i.e., image, text, and visual storytelling), key attributes of the ideal home or environment for adults with ABI were identified.The piloted arts-based process was also reflected upon.
Conclusions Art processes may give voice to people with limited capacity to verbalize.
Authors


Publication Type
Journal Article
---