Care planning in residential care facilities: the contributions of occupational therapists to the interprofessional team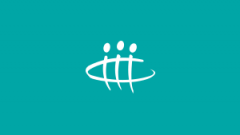 Published 18th June 2020
Kathrine Hammill, Michelle Bissett, Craig Slater

Abstract
Interprofessional teams will often meet with residents and their families to coordinate an effective care plan. Occupational therapists provide a unique contribution, supporting resident participation in meaningful and purposeful activities. Kathrine Hammill, Michelle Bissett and Craig Slater consider a variety of strategies to enhance care planning and assist with its successful implementation.

Health professionals from a range of backgrounds are employed to work in residential care facilities (RCF) to provide and enable care that meets the needs of the residents, their families and the facility. This requires the team of health professionals to work collaboratively with their colleagues, the resident and their family to develop and implement carefully considered care plans. Individually tailored care plans document each resident's medical, physical, social, emotional, lifestyle and spiritual care needs, and the approaches the RCF will implement to address these needs. This article provides an overview of the purpose of care planning meetings, the importance of interprofessional collaboration and a practical translation of theory into everyday practice in residential homes. Finally, it provides readers with an insight into occupational therapy practice as part of the interprofessional care planning team.
Authors

Publication Type
Journal Article
---