Clinical facilitators' experience of near peer learning in Australian undergraduate nursing students: A qualitative study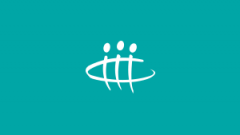 Published 21st September 2020
Saras Henderson, Judith Needham and Thea van de Mortel
Abstract
Background: To mitigate escalating costs in clinical supervision of undergraduate nursing students and alleviate clinical facilitators' teaching burden, the near-peer learning model has become popular. Studies on near-peer learning have been on students' views of the model with a paucity of literature on clinical facilitators' experiences.
Aim: To explore clinical facilitator experiences of the near-peer learning model.
Design: A qualitative descriptive design was used with a purposeful sample of clinical facilitators involved in near-peer learning of nursing students.
Setting: Two teaching hospitals participated. Two medical and two surgical wards were selected from each.
Participants: Eleven clinical facilitators who had experienced using near-peer learning.
Methods: Focus group and individual interviews were conducted with clinical facilitators using a semi-structured interview guide following ethics approval. Data were analysed using content analysis.
Results: Four themes emerged: 1) Congruent student dyad characteristics 2) Clinical facilitator attributes of confidence in students' knowledge and effective time and conflict management, 3) Availability of suitable skills, and 4) Facilitator support and preparation on the model. These themes appear to promote optimum learning outcomes of the near-peer model including empowering students, junior students gaining practice in foundation skills and senior students gaining competence in leadership, mentoring and nurturing skills. Barriers included incongruent student characteristics resulting in conflict and trust issues, senior student not knowing how to teach, give feedback or teaching inaccurate information; facilitator's lack of confidence in students' knowledge level, inadequate time to manage the student dyad and resolve conflict; inadequate support and preparation from university staff; and unavailability of suitable skills.
Conclusion: Successful implementation requires careful selection of student dyads, appropriate clinical environment and support for clinical facilitators. Our findings provide a better understanding of the near-peer model for future implementation.
Authors

Publication Type
Journal Article
---