Cool Runnings- an app-based intervention for reducing hot drink scalds: study protocol for a randomized controlled trail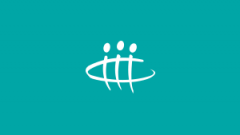 Published 23rd August 2016
Authors: J. D. Burgess, C.M. Cameron, K. Watt and R. M. Kimble
ABSTRACT-
Background: Globally, burns are the fifth leading cause of non-fatal children's injuries, and the leading cause of childhood burns is hot beverage scalds. Although there have been a number of programmes aimed at preventing scalds in children, very few have specifically addressed hot beverage scalds, and fewer have reported a reduction in injury rates. In Australia, hot beverage scalds account for 18 % of all childhood burns – a figure that has remained constant for the past decade. Innovative new technologies, such as Smartphone applications (apps), present a novel way for delivering individual-level injury prevention messages. The low cost, scalability and broad reach make this technology an ideal channel for health interventions. One of the latest methods being used in health-related apps aimed at behaviour change is gamification. Gamification uses the gaming principles of rewards, competition and personalisation to engage participants and motivate them towards preferred behaviours. This intervention will use a Smartphone app-based platform that combines gamification and behaviour-change strategies to increase knowledge and awareness of hot beverage scald risks and burn first aid among mothers of young children.
Methods/design: This is a two-group, parallel, single-blinded randomised control trial (RCT) to evaluate the efficacy of a Smartphone app-based injury prevention intervention. The primary outcome measure is change in knowledge. Change in knowledge is measured in three components: knowledge of correct burns first aid; knowledge of the main cause of burns/scalds in children aged 0–15yrs; knowledge of the main age group at risk for burns/scalds. The secondary outcome measures relate to the gamification methods, measuring participants frequency of engagement with the Cool Runnings app. Queensland-based mothers aged 18+ years who own a Smartphone and have at least one child aged 5–12 months are eligible to participate.
Discussion: To our knowledge, this is the first study to evaluate an app-based delivery of injury prevention messages, and the first study to test the efficacy of gamification techniques in an injury prevention intervention. If this intervention is found to be effective, this RCT will provide a platform for targeting other childhood injury prevention campaigns.
Trial registration: This trial was registered on 14 January 2016 with the Australian New Zealand Clinical Trials Registry (ACTRN12616000019404).
Authors
Publication Type
Journal Article
---