Digital Mental Health by Mental Health Professionals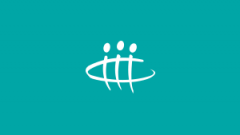 Published 26th February 2021
Aarthi Ganapathy, Bonnie A. Clough, and Leanne M. Casey
Background: Digital mental health (DMH) provides effective methods of overcoming issues of time constraints, accessibility, and availability of mental health care. They can provide a valuable means to deliver mental health care in the present pandemic. However, adoption of these methods has been slow. Mental health professional (MHP) concerns at the organizational and policy level that influence this slow adoption need to be examined.
Materials and Methods: A narrative review was conducted to identify the barriers. Searches using the databases Scopus, Embase, and PubMed were conducted to identify research focused on barriers reported by MHPs to use DMH.
Results: The search resulted in 356 unique citations, and 21 papers met the inclusion and exclusion criteria. Forward and backward sampling resulted in identifying an additional 19 relevant papers.
Discussion: Unmet needs for information, training, and infrastructure, challenges to the workflow and excessive workloads, and ambiguous policies serve as barriers to DMH use. This article recommends strategies for researchers, organizations, DMH designers, and governmental institutions to ensure efficient utilization of DMH.
Conclusion: Concerted efforts at individual, organizational, and governmental levels are essential to ensure efficient utilization of DMH.
Authors
Publication Type
Journal Article
---