Exercise & Sports Science Australia (ESSA) position statement on exercise and chronic obstructive pulmonary disease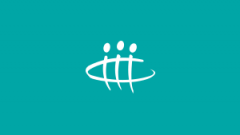 Published 17th August 2020
Norman. R.Morris & Kylie Hill, James Walsh, Surendran Sabapathy
Abstract
Objectives: Chronic obstructive pulmonary disease (COPD) results in airflow obstruction and a marked reduction in exercise capacity and health-related quality of life (HRQoL). Affecting over 1 in four Australians aged over 75 years, COPD remains one of the major causes of disability and death in the world. To date there have been over 80 randomised controlled trials examining the role of exercise training in a range of settings for individuals with COPD. This review will synthesise existing literature and provide health practitioners with broad evidence-based guidelines for exercise-training in this growing population.
Design: Position stand.
Methods: Synthesis of randomised controlled trials of exercise training and of existing guidelines for exercise in COPD. Systematic reviews of alternative modes of exercise training will also be reviewed.
Results: There is convincing evidence that in adults with COPD, exercise-training improves exercise capacity, decreases symptoms such as dyspnoea and fatigue, and improves HRQoL. There is emerging evidence in this population that alternative modes of exercise training such as high intensity interval training (HIIT), aquatic based therapy, tai chi and neuromuscular electrical stimulation improve exercise outcomes when compared to no exercise.
Conclusions: For individuals with COPD, an exercise program of aerobic and strength exercises delivered over at least an 8-week period, that engages lower and upper body skeletal muscles, will deliver significant health improvements. Programs should be individualised, take into consideration relevant co-morbid conditions and be delivered appropriately qualified health practitioners experienced in clinical exercise prescription.
Authors
Publication Type
Journal Article
---