The Adapted Physical Activity Program: A Theory-Driven, Evidence-Based Physical Activity Intervention for People with Brain Impairment.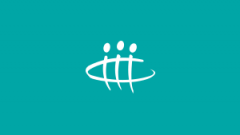 Published 5th November 2018
Clanchy, K., Tweedy, S., & Trost, S.
Abstract: People with brain impairments are less active than the general population and consequently have an increased risk of chronic disease. To increase activity requires interventions that are theory driven and evidence based. Here, we describe the adapted physical activity program (APAP), a physical activity promotion program with demonstrated efficacy in community dwelling adults with brain impairments. Distinguishing features of the APAP include the following: delivery in the participants home/or community environment and the utilisation of the principals of community-based rehabilitation; the assessment of each of the domains of the International Classification of Functioning, Disability and Health (ICF) (i.e., health conditions, impairments, activity limitations, participation restrictions and personal and environmental characteristics) to determine how they will impact physical activity adoption and maintenance; the incorporation of theory-based physical activity adoption and maintenance strategies; the utilisation of lifestyle physical activity programs (including client-centred selection of activities) and/or structured exercise programs (requiring principles of exercise prescription). It is anticipated that this program description will permit researchers and/or practitioners to implement the program, replicate its evaluation and/or translate the program into multi-professional rehabilitation settings.
Authors
Publication Type
Journal Article
---