Elizabeth Kendall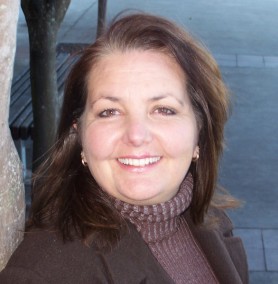 PROFESSOR, MENZIES HEALTH INSTITUTE QLD
EXECUTIVE DIRECTOR, THE HOPKINS CENTRE
Professor Elizabeth Kendall completed her PhD in 1997 on the topic of adjustment following traumatic injury, for which she won the Dean's Commendation for Outstanding PhD Thesis in 1998 (UQ). She has continued to build a research agenda in rehabilitation and service systems for people who are managing the consequences of serious disabilities or chronic conditions. She has designed and directed complex community-based evaluations and randomized controlled trials of major health reform projects over the last decade, including the Ambulatory Care demonstration projects the Queensland Self-Management Alliance, the Chronic Disease Place-based Initiative and the Logan-Beaudesert Health Coalition, the Qld Health Self-Management Alliance, the Coordinated Care Trials, the Sharing Healthcare demonstration project, the Community Rehabilitation Workforce Reform Project, the Chronic Disease Smart State Working Party, the Spinal Injury Response Project and the Youngcare Alternative Service Model trial. She was instrumental in the formation of Headway Queensland in 1988 (now known as Synapse), the Riding for Disabled Association, the Acquired Brain Injury Outreach Service and the STePS program across Queensland. She was a founding partner of the Centre for Functioning and Health within Metro South HHS.

Elizabeth has run a collaborative research program for the last 25 years with several significant partners including Queensland Health, the Motor Accident Insurance Commission, Synapse, Spinal Life Australia and Health Consumers Queensland. The Hopkins Centre was officially formed from this collaborative in 2017 and Elizabeth is the Executive Director. The centre brings together over 150 researchers, policy-makers and practitioners and consumers to solve complex problems in rehabilitation. Elizabeth has attracted over $50 million in research grants and consultancies, including 9 large Australian Research Council grants. She has over 200 publications in high quality journals such as Social Science and Medicine, American Journal of Public Health, Rehabilitation Psychology, Disability and Rehabilitation and has produced over 65 industry reports. She was chair of the ARC College of Experts in 2009-2011 and continues to review grants in ARC and NHMRC as well as international funding schemes.
Elizabeth's google scholar list can be found here
Publications 2016-2017
Del Fabbro, L., Rowe, F., Ehrlich, C., & Kendall, E. Political barriers to partnerships in complex place-based health promotion: lessons from an exploratory case study in a disadvantaged area of Queensland, Australia Submitted to International Quarterly of community health education. Accepted for publication 25th November, 2016 IF:0.55
Cameron, CM, Cumsille, Nazar, J., Ehrlich, C., Kisely, S., Crompton, D., Liddy, A., & Kendall, E., General Practitioner management of chronic diseases in adults with severe mental illness: a community intervention trial. Submitted to Australian Health Review Accepted for publication 11th November, 2016 IF:0.82
Wright, C., Zeeman, H., Kendall, E., Whitty, J. (2017). What housing features should inform the development of housing solutions for adults with neurological disability? A systematic review of the literature. Health and Place (in press) (IF 2.24)
Baum, S., Kendall, E., & Parekh, S. (2016). Self-assessed health status and neighbourhood context. Journal of Prevention and Intervention in the Community, 44 (4), 283-295.
Kendall, E. & Baum, S. (2016). The residential context of health in Australia: No longer the lucky country? Journal of Prevention & Intervention in the Community, 44 (4), 213-218.
Quinn, HD., Zeeman, H., & Kendall, E. (2016). A place to call my own: young people with complex disabilities living in long term care. Journal of Prevention & Intervention in the Community, 44(4), 258-271.
Chester, P., Ehrlich, C., Warburton, L., Baker, D., Kendall, E., & Crompton, D. (2016). What is the work of Recovery Oriented Practice? A systematic literature review. International Journal of Mental Health Nursing, 25 (4), 270-285.
Sunderland, N., Singh, P., Del Fabbro, L., & Kendall, E. (2016). Spaces of knowing: an Australian case study of capacity building across boundaries in a health promotion learning network. Global Health Promotion. DOI: 10.1177/1757975916656363.
Scuffham, PA., Moretto, N., Krinks, R., Burton, P., Whitty, JA., Wilson, A., Fitzgerald, G., Littlejohns, P., & Kendall, E. (2016). Engaging the public in healthcare decision-making: results from a Citizens' Jury on emergency care services. Emergency Medicine Journal. DOI:10.1136/emermed-2015-205663
Sav, A., Whitty, JA., McMillan, SS., Kendall, E., Kelly, F., King, MA., & Wheeler, AJ. (2016). Treatment Burden and Chronic Illness: Who is at most risk? The Patient – Patient Centred Outcomes Research. DOI: 10.1007/s40271-016-0175-y
Cameron, CM., Cumsille, J., Ehrlich, C., Kendall, E., Crompton, D., Kisely, S. (2016). An evaluation of Training General Practitioners to Screen and Manage Physical Comorbidity in Adults with Severe Mental Illness. Australian and New Zealand Journal of Psychiatry, 50, 126-126
Parekh, S., Kendall, E., Ehrlich, C. (2016). Variability in use of health services and its association with self-management skills: a population based exploratory analysis. Population Health Management, 19 (1), 31-38.
Sunderland, N., Kendall, E., Marshall, CA., Barlow, L. (2016). I'll paint you a picture and you'll hear my story: broadening the scope of narrative research for arts-based service learning. Engaging first peoples in Arts-based service learning, 71-81
Ehrlich, C., Kendall, E., Parekh, S., & Walters, C. (2016). The impact of culturally responsive self-management interventions on health outcomes for minority populations: a systematic review. Chronic illness, 12 (1), 41-57.
Sunderland, N., Kendall, E., Marshall, C. A., & Barlow, L. (2016). I'll Paint you a Picture and You'll Hear my Story: Broadening the Scope of Narrative Research for Arts-Based Service Learning. In B.-L. Bartleet, D. Bennett, A. Power, & N. Sunderland (Eds.), Engaging First Peoples in Arts-Based Service Learning: Towards Respectful and Mutually Beneficial Educational Practices (pp. 71-81). Cham: Springer International Publishing.
View All »
Current Projects
Published 1st November 2017