Vanette McLennan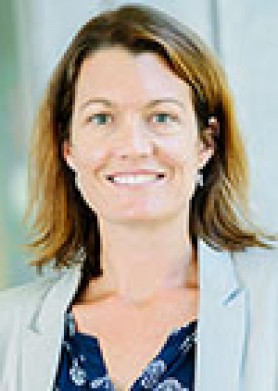 Dr McLennan's research focusses predominantly on vocational rehabilitation and resilience, including: (1) early intervention vocational rehabilitation following spinal cord injury, and (2) culturally safe vocational rehabilitation for First Australians with disability. Her research aims to support and develop models of rehabilitation practice that empower and enable people with disability to reach their full, self-directed vocational and social potential. Dr McLennan is currently a chief investigator on the evaluation of QLD's first early intervention vocational rehabilitation program for people with spinal cord injury, and is developing a strong publishing record in peer-reviewed publications.
Publications since 2016
Bloom, J., Dorsett, P., & McLennan, V. (2017). Integrated services and early intervention in the vocational rehabilitation of people with spinal cord injuries. Spinal Cord Series and Cases, 3, 16042–1–16042–4.
McLennan, V., Taylor, N., Rachow, A., South, G., & Chapman, K. (2016). Creating Culturally Safe Vocational Rehabilitation Services for Indigenous Australians: A Brief Review of the Literature. Australian Journal of Rehabilitation Counselling, 22(2), 93–103.
Randall, C., Buys, N., & McLennan, V. (2016). Responding to System Imperatives in Rehabilitation Case Management Contexts. In Case Management for Community Practice, 2nd edition (pp. 341–363).
View All »
Current Projects
Published 30th August 2018