Dimensional Assessment Modelling for Neglect Detection (DIAMOND): A Novel Application for Brain Injury
About the Project
What is Neglect?
Cognitive disability following brain injury often remains hidden yet has profound consequences for the individual. This project focuses on a condition known as unilateral spatial neglect, which causes an inability to pay attention to the visual space opposite to the injured brain hemisphere. For example, if your right hemisphere is injured, often patients will display neglect toward the left visual space. However, neglect is not simply a problem with vision.
"Neglect is among the most significant predictors of functional recovery following brain injury and results in difficulties returning to employment and independent living, among other areas"
A classic and obvious symptom of a person with neglect is that they may only eat food from one side of their plate. A standard way of testing for neglect, is by asking a patient to copy a drawing of a clock, or a daisy. A person with neglect may produce the following:

"This project investigates the prevalence and severity of neglect in brain injured populations using our new assessment system, The Attention Atlas, based in virtual reality"


Click on the buttons below to learn more about the project and team:





What is The Attention Atlas?
The Attention Atlas is a novel multi-dimensional virtual reality platform (AA). VR involves wearing a headset and using hand controllers that allow naturalistic interaction with a computer-simulated virtual world. This allows precise and detailed attentional mapping that incorporates head, hand, and eye movements. The Attention Atlas strives to be a user-friendly, interpretable, inexpensive, and portable system that provides new data for diagnostic and therapeutic purposes.
"Innovation: As neglect is a 3D deficiency, we have built an advanced 3D VR neglect assessment tool to virtually map visuospatial performance along three axes"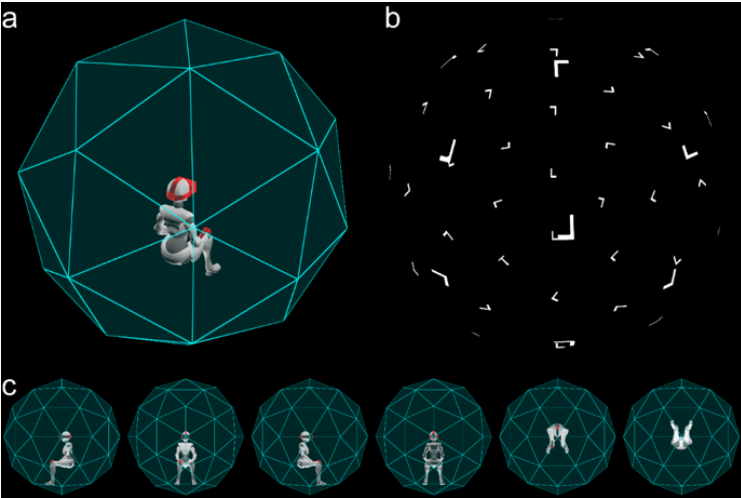 How can the AA improve clinical practice?
The Attention Atlas will provide innovative attention assessments that may be more sensitive and informative than current methods, improving estimates of neglect prevalence and severity. The attention maps will increase the understanding of neglect more specifically, and cognitive disabilities, more generally.
Current Status
We have begun recruitment and testing at Logan Hospital and will soon begin at Gold Coast University Hospital. Preliminary results indicate The Attention Atlas is scientifically and clinically feasible. The system can identify individuals with neglect, even in cases when traditional assessments do not.
Funding Sources
National Health and Medical Research Council (NHMRC) Ideas Grant, Metro South Health (MSH) Project Grant, Bionics Queensland Challenge 2020 Competition – First Prize in AI-Enabled Bionics
We acknowledge our valued clinical partners: Neurosciences Rehabilitation Unit, GCUH; Gold Coast Health | MetroSouth Health Florey Institute of Neuroscience and Mental Health
Click on the buttons below to learn more about the project:
---
View All Researchers
Researchers