A chart audit of Indigenous Australian stroke admissions at a regional Queensland hospital: Implications for clinical practice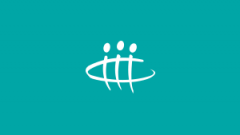 Published 5th August 2018
Cochrane, F. Siyambalapitiya, S. Cornwell, P
Background: Australia's Indigenous populations vary greatly in terms of geography, culture and language. This diversity may present significant challenges for health professionals in the provision of effective services due to potential cultural differences and language discordance. Understanding of the clinical profiles of Indigenous Australian stroke patients may assist health professionals to provide more culturally appropriate and effective care.
Aim: To examine the clinical profiles of Indigenous Australian adult stroke admissions at a regional Queensland hospital.
Methods: A retrospective chart review was conducted on the medical records of Aboriginal and Torres Strait Islander adults admitted with stroke to a regional Queensland hospital over a two year period.
Results: Sixty-eight Indigenous Australian adults (31 men, 37 women, Mage 56.5 years, age range: 33–87 years) were admitted due to acute stroke over the two year period. Patients were from 14 different locations across Queensland including four different Aboriginal communities, however the language background was recorded as 'English only' for all patients. Almost all patients were from outer regional, remote or very remote localities.
Conclusion: Given the vast cultural and geographic diversity of these patients, English may not be the primary language spoken, despite all patients having their language recorded as 'English Only'. The diversity of these patients may present a range of challenges for health professionals therefore stroke management approaches need to accommodate the diverse background of Indigenous Australian patients in order to provide effective and culturally appropriate care.
Authors

Associate Professor, Speech Pathology
Publication Type
Journal Article
---