Adaptation of the CarFreeMe driver retirement intervention to provide driving cessation support to older people living with dementia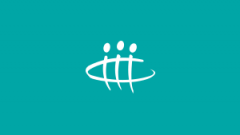 Published 15th October 2020
Theresa L. Scott, Jacqueline Liddle, Raychelle Sidhu, Geoffrey Mitchell, Elizabeth Beattie, Louise Gustafsson and Nancy A. Pachana
Abstract
Objective: Driving and stopping driving present challenging issues for older people living with memory problems and the family members supporting them. Changes to driving status impact the individual stopping driving and their family members. CarFreeMe is an existing, effective driving cessation program for older people that may be applicable to older people living with dementia. The purpose of this study was to adapt the program and explore feasibility and key stakeholder perspectives.
Methods: The Medical Research Council guidelines for conducting research into complex interventions guided the development, acceptability and feasibility piloting. A multidisciplinary approach was taken, and key stakeholders were involved throughout the process. This included an adaptation process, followed by expert reference group feedback and case series pilot study.
Results: The background research indicated that some key changes were required to meet the needs of people living with dementia. Aspects of the content, language, format and activities were adapted and an additional module was created for family members – whose involvement was identified as important. A more personalized, flexible approach was recommended. The expert reference group [psychologists (n = 2), occupational therapists (n = 3) and dementia behavior consultants (n = 2)] indicated the program was appropriate and needed, and made recommendations for feasibility. Pilot testing with three families indicated acceptability.
Conclusion: A driving cessation program adapted for use with people living with dementia and their families required some changes to meet the needs and situations based on feedback from key stakeholders. Future studies will evaluate implementation outcomes across a range of settings.
Authors

Publication Type
Journal Article
---