Augmentative and Alternative Communication Intervention for People With Angelman Syndrome: a Systematic Review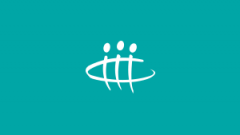 Published 14th January 2020
Roche, L., Sigafoos, J. & Trembath, D.
Purpose of Review: Angelman syndrome is often associated with severe communication impairment indicating the need for augmentative and alternative communication (AAC) intervention. The present review sought to identify and summarize intervention studies on the use of augmentative and alternative communication for people with Angelman syndrome.
Recent Findings: Recently, a specific communicative profile has been suggested for people with Angelman syndrome. To identify the usefulness of AAC to augment this profile, we conducted a systematic search of the literature. Nine studies were identified and summarized with respect to (a) participants, (b) communication mode, (c) design, (d) intervention procedures, (e) outcome measures, and main findings.
Summary: Overall, results from these studies suggest that AAC intervention is a viable approach for enhancing the communication skills of people with Angelman syndrome. However, additional research with larger samples is required to extend the evidence base supporting the use of AAC with people with Angelman syndrome.
Authors
Publication Type
Journal Article
---