Automated e-Coaching System Architecture Framework for Promoting Physical Activity.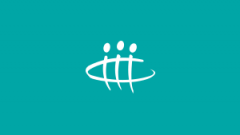 Published 18th October 2018
Pratiwi, P.S., Tjondronegoro, D.W., Xu, Y., Li, Trost, S., & Clanchy, K.
Abstract: Existing activity coaching systems and applications already can offer adaptive feedback on behaviors which are usually represented by using visualization and historical data summaries. This paper proposes a new framework that leveraged ubiquitous, open source cloud-based platform, and risk-factors monitoring escalated by intelligent rule-based reasoning approach. We present a new framework for promoting proactive lifestyle to promote physical activity using the acquisition of multiple lifestyle sensor data. Our proposed architecture framework utilizes the combination of multi lifestyle behavior relationship variables (manual & sensor-based) to reliably generate personalized coaching in the form of coaching process, particularly for the promotion of physical activity. For ensuring to provide personalized coaching, our system architecture framework includes automatic intelligent mechanisms to process user-centered data and extract interpretable information by including the direct interaction capabilities between users and the e-coaching, as well as the knowledge provided by healthcare specialists.
Authors
Publication Type
Journal Article
---