Current practice trends of oedema management in the hands of people with tetraplegia in Australia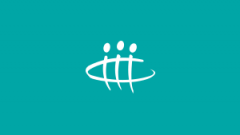 Published 7th August 2019
Soo Oh, Louise Gustafsson & Sally Eames
Abstract
Study design: Survey research design.
Objectives: To describe current practice methods for oedema management in people with tetraplegia.
Setting: Australia.
Methods: Online survey with open and closed questions regarding clinical practice trends in the assessment and treatment of oedema in the hands in people with tetraplegia.
Results: Seventeen occupational therapists working in spinal cord injury (SCI) in Australia completed the survey. Oedema was identified by visual inspection (n = 17, 100%) and recorded using circumferential tape measurement (n = 13, 76%). Elevation was used by all participants in conjunction with compression gloves (n = 13, 76%), retrograde massage (n = 13, 76%), compression bandaging (n = 12, 71%) and the boxing glove splint (n = 9, 53%). Participants stated that oedema presented challenges to patients with difficulty exercising (n = 11, 65%), changes to body image (n = 5, 29%) and pain (n = 4, 24%).
Conclusion: Assessment and treatment practices were not consistent. Oedema in the hands in people with tetraplegia was perceived to have various impacts on a person's rehabilitation and hand function. The findings highlight the need for research evidence to guide practice.
Authors

Senior Occupational Therapist & HabITec Manager

Publication Type
Journal Article
---