Early Literacy Learning Experiences across Home and Community Libraries for Young Children Who Have Autism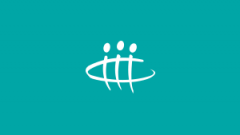 Published 20th December 2019
Kate Simpson, Jessica Paynter, Rachelle T. Wicks &Marleen F. Westerveld

Objectives: Many school-aged children diagnosed with autism spectrum disorder display challenges in literacy development. Early learning experiences in the home and the community are important for the development of literacy success. Community libraries deliver story time to support children's literacy experience and to provide parents with literacy teaching strategies. Little research has been conducted on the uptake of literacy experiences of families with children who have autism. This study investigated the early literacy experiences in the home and community of children (2–5 years) who have autism compared with their typically developing peers.

Methods: Participants included parents of children who have autism (n = 41) and parents of typically developing children (n = 164). Parents completed an online questionnaire on early literacy, library visits, and early literacy session attendance.

Results: A rich home literacy environment was reported in both groups. Differences were reported between groups on interest in books and frequency of shared book reading. This appeared to be driven by the presence of the child's language ability (level of phrase speech). When controlled for presence of phrase speech, the group differences were no longer evident. Significant group differences were reported on reasons for not attending early literacy library sessions. Parents of children who have autism more frequently identified unsuitability of the environment and child not interested as reasons for nonattendance than parents of typically developing children.

Conclusion: Identifying barriers to early literacy experiences for children who have autism is important to inform future development of supportive experiences for literacy development in this group.

Authors

Publication Type
Journal Article
---