Establishing a regional paediatric videofluoroscopic swallow study (VFSS) clinic via telehealth to improve outcomes for children with oropharyngeal dysphagia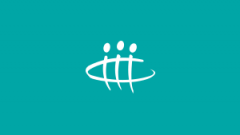 Published 24th January 2019
Susanne King, Lauren Buonomo, Anthony Smith, Jonathan Corness, Robert Ware, Kelly Weir
Background: The paediatric videofluoroscopic swallow study (VFSS) is an interdisciplinary, dynamic, radiographic instrumental assessment of swallowing, which is most often accessed in tertiary children's hospitals. Children with feeding/ swallowing disorders (and their families) in regional/rural communities often travel vast distances to access this diagnostic test. Supporting the establishment of local paediatric VFSS clinics in regional settings, and training speech language pathology (SLP) staff in conducting and interpreting VFSS can improve children's access to care, reduce wait times to accurate diagnosis and appropriate treatment, and reduce financial burden on the family. Telehealth is one method, where expert clinicians in tertiary centres can remotely attend regional clinics and mentor regional SLPs until they achieve skills required for independent practice.
Aims: The overarching aim was to determine the feasibility and acceptability of a telehealth mentoring program to support regional speech pathologists to establish a local paediatric VFSS clinic and gain independent practice (VFSS competency) in conducting and interpreting studies by:
Determining whether the images observed by the mentor during synchronous VFSS attendance at the remote site were sufficient to determine aspiration compared to the digital images obtained in the fluoroscopy suite.
Determining whether technical aspects of the technology were acceptable at the remote site (establishing the telelink in a timely manner; clarity of images, clarity of audio, any technical issues & positive/negative aspects of the study).
Determining impact of a local paediatric VFSS clinic on families in terms of waiting times, time taken to attend appointments and financial resources compared to accessing services at the tertiary paediatric hospital (93 kms away).
Conclusion:
Telehealth was a successful medium to support the establishment of a successful regional paediatric VFSS clinic & mentoring SLPs in attaining VFSS competencies
Remote images were of acceptable clarity for accurate diagnosis of laryngeal penetration/aspiration & VFSS findings to support regional SLPs
Remote telehealth support was acceptable to both SLPs & families
Authors

Fill out your details to request the publication be emailed to you.
Publication Type
Journal Article
---