How Can Arts Participation Promote Indigenous Social Determinants of Health?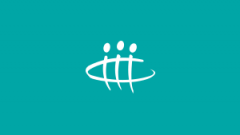 Published 5th December 2017
BL Bartleet, N Sunderland, A Lakhani
Abstract: This chapter draws on Australian and Canadian Indigenous frameworks to explore the relationship between arts activities and the social determinants of health (SDOH). It grounds these explorations in insights from two arts-based projects called Living Cultures and the Desert Harmony Festival in a remote part of Central Australia, both of which are powerful case studies for considering the ways in which arts participation can promote Indigenous SDOH and well-being. It focuses on two key social determinants that were strongly present in the Living Cultures project and the Desert Harmony Festival: Employment and Language, Heritage and Strong Cultural Identity. This chapter then unpacks two of the resulting components of social capital that stem from these broader determinants (Bonding: Relations within the Community and Bridging: Relations with Other Communities), in order to further illustrate how Indigenous SDOH can be used in community arts work.
Authors

Publication Type
Journal Article
---