Life in 90 words: opportunities for person-centred care amidst COVID-19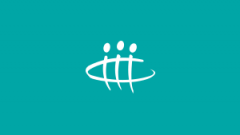 Published 9th December 2020
Theodoros T, Wyder M, Lombardo C, et al.
Abstract
Objective: Coronavirus disease 2019 and the consequent public health and social distancing measures significantly impacted on service continuity for mental health patients. This article reports on contingency planning initiative in the Australian public sector.
Methods: Ninety-word care synopses were developed for each patient. These formed the basis for guided conversations between case managers and consultant psychiatrists to ensure safe service provision and retain a person-centred focus amidst the threat of major staffing shortfalls.
Results: This process identified vulnerable patient groups with specific communication needs and those most at risk through service contraction. The challenges and opportunities for promoting safety and self-management through proactive telehealth came up repeatedly. The guided conversations also raised awareness of the shared experience between patients and professionals of coronavirus disease 2019.
Conclusion: There is a parallel pandemic of anxiety which creates a unique opportunity to connect at a human level.
Authors
Publication Type
Journal Article
---