Non-pharmacological interventions for children on the autism spectrum: An umbrella review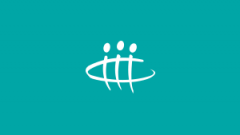 Published 29th March 2021
David Trembath, Kandice Varcin, Hannah Waddington, Rhylee Sulek et al.

Background: It is critical that the interventions children on the autism spectrum receive are evidence-based. Given the breadth of available non-pharmacological interventions, a synthesis of research evidence on interventions for children on the autism spectrum is needed.

Methods: We completed an umbrella review of systematic reviews, published between 2010-2020, focusing on interventions for children aged 0-12 years. Only systematic reviews that included at least one primary study with a controlled group design were included. Interventions were classified as Behavioural, Developmental, Naturalistic Developmental Behavioural Interventions (NDBIs), Sensory-based, Technology-based, Animal-assisted, Cognitive Behaviour Therapy (CBT), Treatment and Education of Autistic and related Communication-handicapped Children (TEACCH), and 'other' (i.e., interventions that didn't correspond to the other categories).

Results: Evidence from 58 systematic reviews indicated positive therapeutic effects for Behavioural interventions, Developmental interventions, NDBIs, Technology-based interventions, and CBT on a range of child and family outcomes. Positive effects for Sensory-based interventions were reported for certain practices only and were limited to select child and family outcomes. A mix of inconsistent and null intervention effects on child and family outcomes were reported for TEACCH and Animal-assisted interventions. There were no consistent findings of the possible effects of intervention delivery (e.g., amount, agent, delivery format, delivery mode) or child characteristics (e.g., age, cognitive skills) on outcomes. Few studies measured outcomes beyond children's characteristics and skills, to consider broader participation, quality of life, or family outcomes. Adverse effects were rarely reported, and findings were based predominantly on lower quality reviews and/or reviews with a mixture of study designs.

Conclusions: There is evidence for the positive effects of a range of interventions, but not for a single best intervention for all children, nor an intervention conferring positive effects across all outcomes examined. The potential influence of intervention and child characteristics on outcomes remains a critical priority for future research.
Authors

Publication Type
Journal Article
---