Occupational engagement following mild stroke in the Australian context using the occupational gaps questionnaire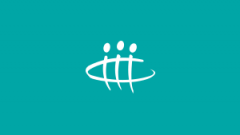 Published 6th January 2020
Tenelle Hodson, Bronwyn Wall, Louise Gustafsson, Gunilla Eriksson & Petrea Cornwell

ABSTRACT
Background: There is a need for research to identify the impact of mild stroke on occupational engagement. The Occupational Gaps Questionnaire (OGQ) measures the difference between a person's actual and preferred occupational engagement.
Aims/objectives: This study aimed to test the feasibility of the English version of the OGQ, and describe occupational gaps of people with mild stroke.
Material and methods: A mixed methods, cross-sectional study involving 10 people with mild stroke at 1 and/or 9 months after stroke. Quantitative data were summarised descriptively and thematic analysis explored qualitative responses.
Results: Participants reported a mean of 6.7 (SD 5.1) gaps at 1-month and 3.00 (SD 2.1) gaps at 9-months. Outdoor activities, work, sports, and light home and heavy-duty maintenance were identified as gaps at both time-points. Two themes emerged from the qualitative analysis: Drivers of occupation and Occupations can be challenged or enabled. An additional finding in terms of feasibility was drawn from qualitative data: Feasibility of Conducting the OGQ with people with mild stroke.
Conclusions and significance: The English version of the OGQ was found to be a feasible instrument for identifying occupational gaps following mild stroke and may be suitable to support research and clinical practice with this population.
Authors

Associate Professor, Speech Pathology

Publication Type
Journal Article
---