Quantification of biventricular strain and assessment of ventriculo–ventricular interaction in pulmonary arterial hypertension using exercise cardiac magnetic resonance imaging and myocardial featur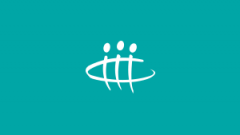 Published 24th October 2018
Aaron C.W. Lin, Helen Seale B, Christian Hamilton‐Craig, Norman R. Morris, Wendy Strugnell,
Background: Right ventricular (RV) failure is the main cause of mortality in pulmonary arterial hypertension (PAH). Exercise testing helps identify early RV maladaptation and systolic dysfunction and facilitates therapy. Myocardial strain has been shown to be more sensitive than ejection fraction (EF) in detecting subclinical ventricular contractile dysfunction. Chronic pressure overload in PAH had been associated with changes in left ventricular (LV) filling.
Purpose: To compare biventricular strains and ventriculo–ventricular interaction in PAH and controls using cardiac magnetic resonance feature tracking (cMRI‐FT) and to determine the reproducibility of strain analysis.
Authors
Publication Type
Journal Article
---