'Reasonable and necessary' care: the challenge of operationalising the NDIS policy principle in allocating disability care in Australia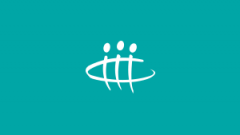 Published 1st April 2016
Authors: Michele Foster, Paul Henman, Cheryl Tilse, Jennifer Fleming, Shelley Allen, Rosamund Harrington
ABSTRACT- Disability reform in Australia centres on a National Disability Insurance Scheme (NDIS), which aims to provide lifelong, individualised support based on the principle of 'reasonable and necessary' care. As a universal rights-based scheme it represents a historical shift in allocation principles in Australia's disability policy. Nonetheless, attention will be on determining who receives what care given the diversity of personal and family contexts. The aim of this paper is to discuss the operational complexities of a principle of reasonable and necessary care with reference to the findings of a three-year study on the experiences and perspectives of disability care of 25 adults with acquired disability, their 22 nominated family members and 18 service providers. Evidence from this study suggests enacting the principle of reasonable and necessary care and support will be problematic, in particular as it relates to personalising the level and scope of services, balancing formal and informal care, and principles of equity. The paper contributes to the literature about allocation principles in social policy and the challenges of implementation. Further, it provides an empirically informed discussion of some of the specific policy implementation challenges concerning the NDIS.
Authors

Professor and Deputy Director
Fill out your details to request the publication be emailed to you.
Publication Type
Journal Article
---