Response to Draft Queensland Productivity Commission Report into the NDIS Market in Queensland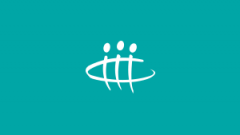 Published 14th April 2021
Report by Dr Grace Bitner and Prof. Michele Foster
A segment of the report is below. Please request a copy of the full report at hopkinscentre@griffith.edu.au
The Hopkins Centre Positive Environments and Communities Stream is currently undertaking a number of research projects related to disability accommodation in Queensland. Of particular relevance are the Disability Accommodation Landscape in Queensland, and Valuing Home
Modifications projects, both of which are being led by Dr Bitner. The following document refers to some of the findings from these projects, and where relevant, other existing research in response to information requests made in Chapter 9 of the QPC draft report into the NDIS market in Queensland. Responses are grouped below according to the individual information request points outlined in the draft document:

Policy options to reduce conflicts of interest in the provision of accommodation and supports provided within the home & the costs, benefits and risks in separating the provision of accommodation and supports within the home.
The Disability Accommodation Landscape in Queensland project is currently bringing together quantitative and qualitative data to develop a more detailed understanding of how the marketplace is functioning - with the aim of identifying barriers and opportunities for further growth and development. Emerging evidence from this ongoing research indicates that some Supported Independent Living (SIL) providers are becoming involved in the accommodation marketplace as a response to difficulties the sector currently faces in trying to match individuals with appropriate accommodation and support. Examples have been cited where SIL providers have become involved in SDA in an effort to improve chances of matching participants to accommodation and reduce the potential for vacancy - which is currently a concern for investors. While this may reduce risk, and result in greater willingness to build these dwellings for investors, it can also transfer risk to the SIL provider, particularly if their financial modelling relies on full occupancy. As noted in the draft report, such arrangements can result in the conflicts of interest for the SIL provider identified in the QPC draft. The question this raises then is whether addressing the underlying problems related to matching participants with appropriate accommodation (and the associated vacancy risk) has the potential to reduce the need for (and attractiveness of) these types of arrangements that may result in conflict of interest?
Request a copy of the full report via email from hopkinscentre@griffith.edu.au
Authors

Professor and Deputy Director
Fill out your details to request the publication be emailed to you.
---