Social Work and the Natural Environment: Embedding Content Across Curricula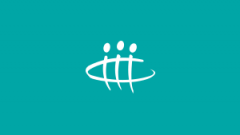 Published 5th April 2018
J Boddy, S Macfarlane, L Greenslade
Abstract: Social work is a profession focused on people within their environments. This is reflected in codes of ethics, where our shared mandate is to work towards individual wellbeing and social change. Recently, social work literature has promoted green and eco-social work, drawing on climate change science, notions of expanded and future justice, knowledge of the link between health and the environment, and principles of deep ecology. However, if social workers are to take up their place in a rapidly changing, globalised world, rife with environmental concerns, their education must prepare them to do this. One way of doing this is to embed curriculum on social work in relation to the natural environment in already existing units. This paper describes two examples of how this could be done based on the authors' experiences from their respective universities.
IMPLICATIONS
It is incumbent on social work to respond to the mounting evidence related to the environmental crisis.

Social work is well placed in terms of theory, values, and skills to lead the way in developing an eco-social paradigm of potential relevance across disciplines.

Social work educators need to educate students about emerging issues, such as environmental degradation. Embedding material in already existing courses, as per examples provided in this paper, provides one way of doing this.
Authors
Publication Type
Journal Article
---