Specialist Disability Accommodation Landscape in Queensland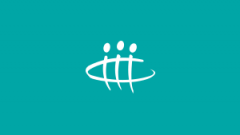 Published 30th April 2021
Report by Dr Grace Bitner, Coral Gillett and Prof. Michele Foster
The "Specialist Disability Accommodation Landscape in Queensland" draft report produced by Dr Grace Bitner, Research Fellow at The Hopkins Centre, captures the initial findings from the first stage of a multi-phase project currently underway at The Hopkins Centre.
The project is examining the Specialist Disability Accommodation (SDA) marketplace in Queensland from a number of vantage points. In this first stage, the project analysed both quantitative data released by the National Disability Insurance Agency (NDIA) and publicly available data pertain to the SDA provider marketplace. The findings highlight supply and demand issues in relation to both type and geographical distribution of current and pipeline SDA dwellings. These issues have been presented here through a series of custom maps and tables which highlight patterns of mismatch, and areas of uneven distribution across the state.
This first quantitative phase provides a valuable contextual foundation for the following stage of the project (currently underway), which uses qualitative methods to elicit the perspectives of a range of different stakeholders to provide a more nuanced picture of how the SDA marketplace is functioning and build a strong picture of the challenges and opportunities for this sector in Queensland.
Authors

Professor and Deputy Director
---