Teaching culturally competent social work practice trhough black and white pedagogical partnerships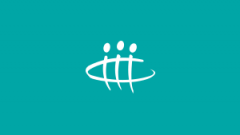 Published 20th May 2015
This paper focuses on partnerships between black and white academics in social work education with a focus on the accountability of white people for understanding the implications of the history and impact of the dominant culture upon colonised or dominated cultures. This focus has particular relevance for anti-racist and antioppressive approaches in social work as well as other fields of study and practice such as teaching, cultural studies or health services. The paper examines the relevant literature and the justification for the teaching method developed by the authors. Results from an exploratory study into the impact of this pedagogical model are then explored. This pedagogical approach is distinct in that it engages with students within a relationship model. Conclusions drawn from the study show that black–white partnership teaching is an effective pedagogy because it allows students to apply theoretical concepts within a framework of practice within their personal and professional identities. The approach offers the potential for further development in a variety of complex contexts. This model of teaching provides a context for students to safely engage with practice skills essential for working in sites of racial discrimination.
Authors

Research Development Manager
Fill out your details to request the publication be emailed to you.
Publication Type
Journal Article
---