The availability of task-specific feedback does not affect 20 km time trial cycling performance or test-retest reliability in trained cyclists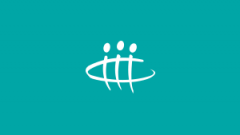 Published 23rd December 2019
David N.Borg, John O.Osborne, Ian B.Stewart, Joseph T.Costello, Jonathon Headrick, Benjamin S.McMaster, Samantha J.Borg & Geoffrey M.Minett

Objectives: This study examined the influence of the availability of task-specific feedback on 20 km time trial (20TT) cycling performance and test-retest reliability.
Design: Thirty trained, club-level cyclists completed two 20TT's on different days, with (feedback, FB) or without (no-feedback, NFB) task-specific feedback (i.e., power output, cadence, gear and heart rate [HR]). Elapsed distance was provided in both conditions.

Methods: During trials, ergometer variables and HR were continuously recorded, and a rating of perceived exertion (RPE) was collected every 2 km. Data were analysed using linear mixed-effects models in a Bayesian framework, and Cohen's d was calculated for standardised differences. The reliability of finish time and mean power output (PO) was determined via multiple indices, including intraclass correlations (ICC).

Results: Performance, pacing behaviour, and RPE were not statistically different between conditions. The posterior mean difference [95% credible interval] between TT1 and TT2 for FB and NFB was 10 s [−5, 25] and −2 s [−17, 14], respectively. In TT2, HR was statistically higher (∼8 b min−1) in FB compared to NFB after 13 km (d = 2.08–2.25). However, this result was explained by differences in maximal HR. Finish time (FB: ICC = 0.99; NFB: ICC = 0.99) and mean power output (FB: ICC = 0.99; NFB: ICC = 0.99) in each condition were substantially reliable.

Conclusions: The availability of task-specific information did not affect 20TT performance or reliability. Except for elapsed distance, task-specific feedback should be withheld from trained cyclists when evaluating interventions that may affect performance, to prevent participants from recalling previous performance settings.
Authors
Publication Type
Journal Article
---