The Family Experience of the Crisis of Involuntary Treatment in Mental Health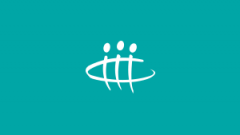 Published 20th May 2018
M Wyder, R Bland, K McCann, D Crompton
ABSTRACT: While policy and practice standards emphasise the importance of engaging and supporting families of people with mental health problems, many families have reported feeling unsupported and distanced from treatment and care planning in acute inpatient units. There has been little systematic interest in the changing role and experiences of families throughout the emergence of illness, crisis, seeking of treatment, and subsequent recovery. Nineteen in-depth interviews were conducted with the next of kin of 17 people who had been admitted under an Involuntary Treatment Order in a large metropolitan hospital in the Brisbane region. A general inductive approach was used to analyse the data. While hospital admission was described as a time where, ideally, families were able to let go of being responsible for their relative's behaviour and let the health care professionals take over, for many this did not occur. We suggest four critical elements for providing recovery-oriented support to families. These include: (a) ensuring that families feel that their relative is safe and receiving the care needed; (b) keeping the family informed about their relative's progress; (c) ensuring families have access to information about the mental health system, and (d) working in partnership with the families.
IMPLICATIONS:
Family wellbeing is improved when they feel part of a supportive team.

Instituting an open policy where families can contact ward staff easily and access information about the person they care for may alleviate families' anxieties and minimise stress.

Family work is enhanced when health professionals acknowledge families' relationships, expertise, and understanding of their family member.
Authors

Publication Type
Journal Article
---