The Lived Experience and Patient-reported Benefits of Yoga Participation in an Inpatient Brain Injury Rehabilitation Setting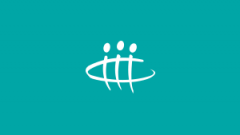 Published 11th September 2019
Seeney, R. & Griffin, J.

ABSTRACT
Aims: The aim of this study is to explore the lived experience and patient-reported benefits of yoga in an inpatient brain injury rehabilitation setting.
Settings and Design: Thirty-one participants were recruited to the study after voluntarily participating in a yoga class within an inpatient brain injury rehabilitation unit of a major metropolitan hospital. Yoga sessions were held weekly for 60 min and consisted of a modified Hatha yoga style. This was a mixed-methods, quasi-experimental one-group pretest–posttest study.

Methodology: Quantitative data were collected to measure perceptions of relaxation and well-being before and after yoga classes, along with the satisfaction of the class. Semi-structured interviews were utilized to collect qualitative data of experiences and perceptions associated with yoga participation.

Statistical Analysis Used: Thematic analysis was completed for qualitative data. Quantitative data were analyzed using nonparametric statistical methods, and descriptive statistics were also provided.

Results: The benefits described by participants are reported in this paper. These include improved relaxation, physical well-being, emotional well-being, being present, and self-awareness.

Conclusions: This study describes the personal benefits experienced from regular yoga participation within an inpatient rehabilitation setting.
Authors

Advanced Occupational Therapist BIRU
Publication Type
Journal Article
---