Brain Injury Awareness Week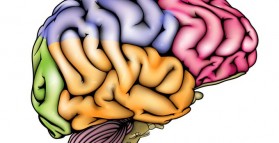 This week is Brain Injury Awareness Week.
At The Hopkins Centre, over half of our research projects focus on brain injury, so this week is a great opportunity to raise awareness about our research, the organisations with which we partner, our Ambassadors and our talented members. Some incredible statistics in this area highlight the importance of our work and it will only gain more importance and need in the future.
This year theme is 'Every brain injury is different', recognises the uniqueness of each injury and tells the stories of people and families impacted by brain injury across Australia. Brain injuries are as individual as people, which means their impact varies. By highlighting this, we encourage communities to understand and make space for difference and call for systems of support to acknowledge and respond to brain injury more appropriately.
Our brains control almost everything we do, think and say, so an injury to the brain has the potential to affect any aspect of one's life. Injury-related changes in thinking, learning and behavior are often hard for people to recognize and understand; hence brain injury is often referred to as the 'invisible disability'. However, being invisible does not mean it is something we should ignore. It has been estimated that over 700,000 Australians already have a brain injury, meaning that its impact is anything but invisible. According to leading brain injury peak bodies, it is expected that brain injury will become a global public health concern in the near future, with around 50 million people every year sustaining a brain injury. Forecasts suggest that up to 50% of the world's population will experience a brain injury at some point in their lifetime, either themselves or in their close social network. Further, three in every four people with a brain injury are aged 65 or under, with lots of living still to do. There is no doubt that we are working in a very important area and it will only gain importance in the future. During this COVID-19 global pandemic, many people have experienced significant social isolation for the first time. They have experienced the feeling of being vulnerable and uncertain about the future. All too often, this is a daily experience for families who have been touched by brain injury.
Some of our research in this area, we have completed with our valued Affiliate Partner Synapse. They have been advocating for early intensive intervention, sustained rehabilitation and supportive community services for people impacted by brain injury for over three decades. Our research with Synapse has played an important role in social change, revealing gaps in brain injury services and informing decision-making, assessment methods and accommodation services. At the moment we are working together on two important projects, one focusing on the needs of prisoners with hidden disabilities, including brain injury, FASD, hearing impairment or mental illness. The other, supporting research that will examine the factors that influence Aboriginal and Torres Strait Islander people to engage with the CTP scheme following a motor vehicle accident, the nature of their experience and ways in which the scheme could better align with their requirements.
This Brain Injury Awareness Week, we will be sharing stories from our Ambassadors, describing important brain injury research and showcasing some of the incredible work undertaken by Synapse. Please look out for these stories, follow them and share them to do your bit for awareness of brain injury and a better future for everyone. Stay tuned to read more about our brain injury research, publications, and partnerships online at www.hopkinscentre.edu.au/projects, twitter @hopkins_centre and LinkedIn.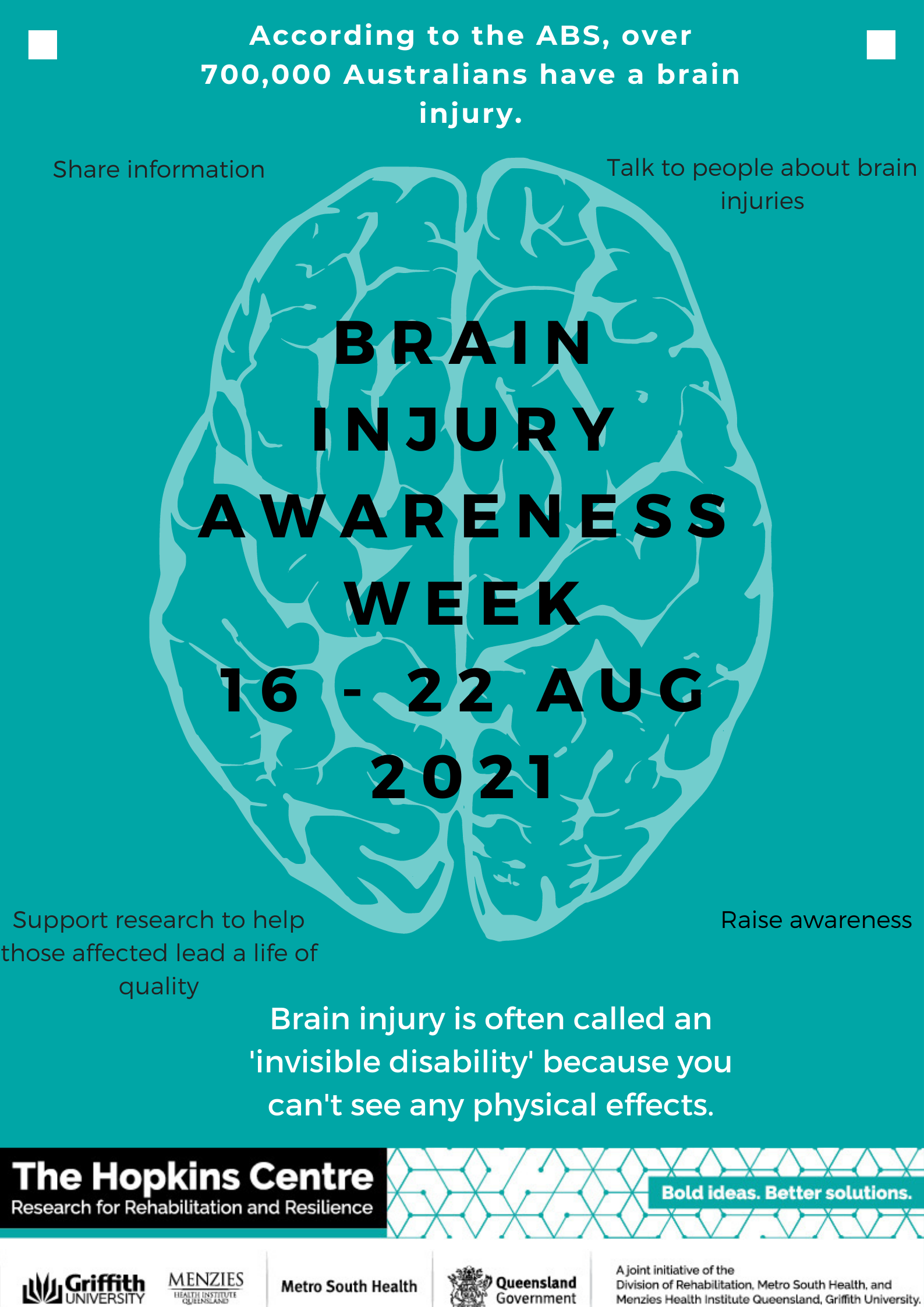 Tags: Brain, Injury, Awareness, BIAW21, Brain Injury Awareness Week, Brain Injury
Related Articles
Comments