Conferences Available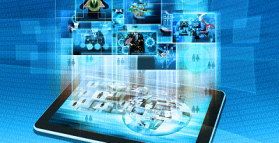 Here is a list of conferences that maybe of interest.
The Fourteenth International Congress of Qualitative Inquiry (QI2018) is now taking submissions for papers, posters, and panel presentations.
Registration is at the link below:
Please visit our FAQ page if you have questions about submitting or registering:
---
ISSBD 2018 registration are now open! http://www.issbd2018.org/registration
25th Biennial Meeting of the Society for the Study of Behavioural Development
15-19 July, 2018, The Star (was Jupiter's Resort and Casino), Gold Coast

The mission of ISSBD is to promote scientific research on human development throughout the lifespan and application of relevant findings in the world. The society was founded in 1969. Since 1971, ISSBD has held 24 biennial meetings on six continents, 11 in Europe, 6 in North America, 4 in Asia, 1 in Africa, 1 in Australia, and 1 in South America.

View more information here or here.
---
6th Rural and Remote Health Scientific Symposium Hyatt Hotel, Canberra
Wednesday – Thursday, 11 – 12 April
The Symposium will celebrate 20 years since the establishment of the first university department of rural health in 1997 and will highlight the research and knowledge that followed this innovation. Outback Infront will celebrate the leadership that has emerged from the rural and remote health research community, while at the same time, support early career academics and the next generation of rural health researchers.
Abstract submission by Saturday, 30 September.
View more information here.
---
First 1000 Days Australia Summit
Doomben Racecourse, Brisbane
Wednesday – Friday, 18 – 20 October
This three-day event that will bring together Aboriginal and Torres Strait Islander Elders, researchers, community members, front- line workers and policy makers involved in areas relevant to the work of First 1000 Days Australia. Lectures, panel discussions and workshops will address topics such as caring and parenting, infant and child development, family strengthening, implementation and translation, as well as a number of other areas. The theme for the Summit is Celebrating our leadership, strengthening our families.
View more information here.
---

'Towards a healthier Gold Coast' Gold Coast Health Research Week Conference
28-30 November, 2017
This conference will showcase work that represents the breadth and diversity of Gold Coast health research, featuring presentations on progressive scientific research, underpinned by clinical practice and patient and community outcome. Do not miss the opportunity to present your research and projects to the wider Gold Coast health sector. Submit your abstract online via this LINK before Friday 25th August.
Any questions should be directed to: gchresearchdevelopment@health.qld.gov.au


---
Inaugural Research Funding Summit
14 – 15 November 2017, Sydney
Funding for research has always been scarce, but now so more than ever!
Leveraging cross-disciplinary teams, partnering with industry and identifying the most lucrative avenues for funding have become critical if your institution's research applications are to succeed. On top of this, the Australian Government has recently changed how it allocates grants for research funding.
With that in mind, this event will focus on:
Writing an effective and successful grant application

Identifying the most lucrative avenues for funding
Working collaboratively with cross-disciplinary partners
For further information please click
here
---
1st Asia Pacific Conference on Integrated Care6-8th November, Brisbane, Australia
The conference will bring together researchers, clinicians and managers from the Asia Pacific region and around the world who are engaged in the design and delivery of integrated health and care services. For further information, click
here.
---
Indigenous Allied Health Australia National Conference 27-29 November, 2017, Perth
The conference theme is
Care, Cultures and Connection
, which reflects three key factors that influence the health and wellbeing of Aboriginal and Torres Strait Islander peoples. Within an Aboriginal and Torres Strait Islander and allied health context, building culturally responsive connections and relationships and valuing cultures, cultural knowledges and perspectives will contribute to the delivery of culturally safe and responsive care.
View more information
here
.
---
Invitation to the 2017 Australian & New Zealand Spinal Cord Society Annual Scientific Meeting
Brisbane Convention Centre, Brisbane
On behalf of the Australian & New Zealand Spinal Cord Society (ANZSCoS) and the Organising Committee, we extend a warm invitation to attend the 2017 ANZSCoS ASM to be held from 15-17 November at the Brisbane Convention & Exhibition Centre, Brisbane.
The conference provides a forum for bench marking and networking between the staff of all Spinal Injury Units, Community Service representatives, conference sponsors, including researchers or individuals interested in spinal cord injury. These activities are vital in developing the best outcomes for the spinal cord injured individuals in Australia and New Zealand.
Please click
here
for further information.
---
eResearch Australasia ConferenceBrisbane Convention and Exhibition Centre
Monday – Friday, 16 – 20 October
The Conference will offer delegates the opportunity to engage, connect, and share their ideas and exemplars concerning new information centric research capabilities, and how information and communication technologies help researchers to collaborate, collect, manage, share, process, analyse, store, find, understand and re-use information.
View more information
here
.
---
6th Annual NHMRC Symposium on Research Translation14-15 November, 2017, Brisbane
Under the theme
The Butterfly Effect: Translating Knowledge into Action for Positive Change
, the Symposium will present an outstanding opportunity to focus on action needed to improve the health and wellbeing of Australia's First Peoples through effective translation of health, wellbeing and medical research into policy and practice
For further information please click
here
.
---
10th Health Service & Policy Research Conference
1-3 November, 2017, Surfers Paradise Marriott, Gold Coast
The conference will focus on current and future priorities for resources in acute and primary care, in order to achieve a sustainable and functional system into the future. This conference will bring us back to the basics of health service research – examining the structures and processes for the organisation and delivery of healthcare services to society – as we look to build a sustainable, future ready, and patient focused health care system. The conference theme is Shifting priorities: balancing acute and primary care services.
View more information
here
.
Comments