Hopkins Hour - SAVE THE DATE
Please SAVE THE DATE for The Hopkins Centre's next virtual, live event - Hopkins Hour - on Thursday 16 February, 2023.
More information to be provided shortly.
Why not join our mailing list to stay up to date with all Hopkins Centre events & latest news.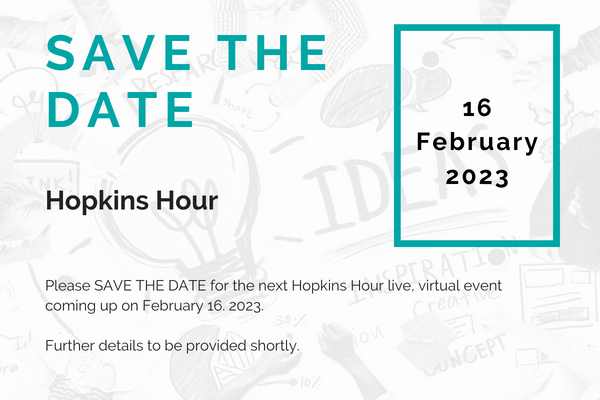 Comments