LAUNCH of a community resource for Australians who live with disability
In citizen-led research, the consumer ethics seed project was proud to
launch a community resource for Australians who live with a disability.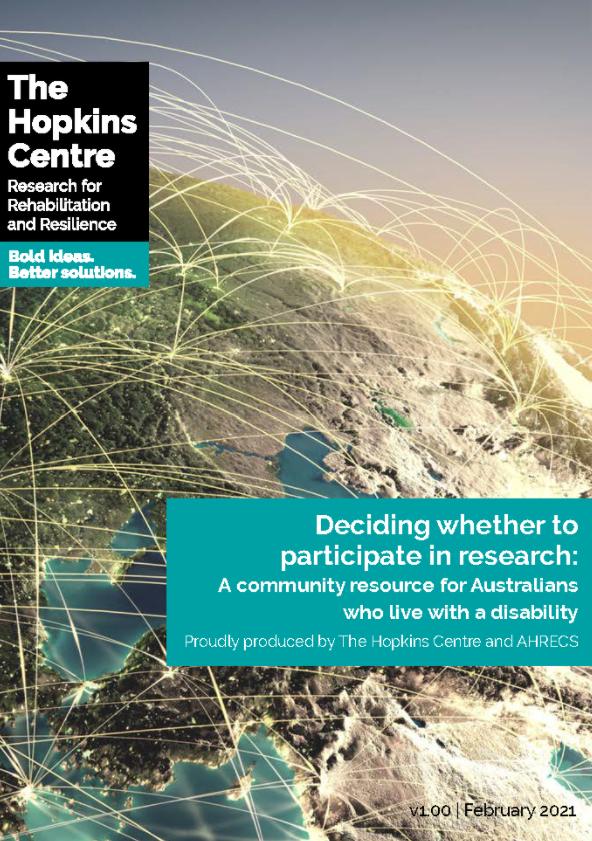 Sharing the research journey in co-designing resources in partnership with citizen researchers and people with lived experience, to assist people with disability in deciding whether to participate in research and supporting inclusion of vulnerable people in research.
Showcased and released during the recent Hopkins Hour online event, please view the project videos below to watch and learn more. Click here to read, view or download the resource booklet and learn more about the project.
Promotional video about participating in research Jillian Kingsford-Smith shares her citizen research
proudly produced by THC research Dr Daniel Harvie experience and feedback from the project.
Comments