Lesley Chenoweth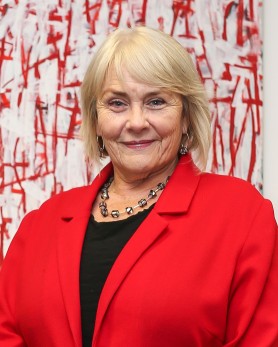 Lesley has more than 35 years experience as a social work and human service practitioner, academic and activist chiefly in the disability area.

Lesley is the inaugural Professor of Social Work and currently Head of Logan Campus at Griffith University. Her current role sees her working on building aspiration and widening participation in higher education in the Logan community which is one of Australia's most diverse but also disadvantaged areas.
Publications 2016-2017
Jervis-Tracey, P., McAuliffe, D., Klieve, H., Chenoweth, L., O'Connor, B., & Stehlik, D. (2016). Negotiated policy spaces: identifying tensions for rural professionals in delivering their statutory responsibilities. Journal of Rural Studies, 45, 123-133.
McAuliffe, D., Tilbury, C., Chenoweth, L., Stehlik, D., Struthers, K., Aitchison, R. (2016). (Re) Valuing Relationships in Child protection practice. Journal of Social Work Practice, 1-13.
Hall, G., Boddy, J., Chenoweth, L. (2016). An adventurous journey: Social workes guiding customer service workers on the welfare frontline. Aoteara New Zealand Social Work, 28 (3), 26-36.
Chenoweth, L. (2016). The road behind and the journey ahead: Travels in epistemology. Qualitative Social Work, 15 (5), 736-747.