Kiley Pershouse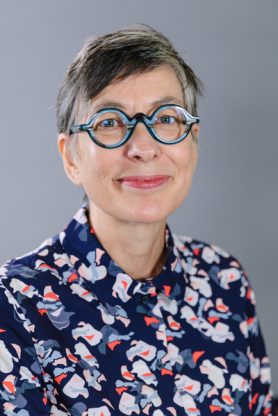 Co-Chair, State-wide Rehabilitation Clinical Network
Spinal Outreach Team, Queensland Spinal Cord Injuries Service
Division of Rehabilitation, Metro South Hospital and Health Service
Kiley Pershouse is the Clinical Co-Chair of the Statewide Rehabilitation Clinical Network and was a founding member of Network's Steering Committee. The Statewide Rehabilitation Clinical Network provides the opportunity to promote, advocate and lead initiatives that advance rehabilitation care.
Kiley is currently the manager of the Spinal Outreach Team in the Queensland Spinal Cord Injuries Service, Division of Rehabilitation, Metro South Health. Since graduating as a social worker, and for the majority of her career, Kiley has worked in the area of spinal cord injury and community rehabilitation. Firstly, as a member of the project team who worked on the development, implementation and evaluation of the spinal cord injuries outreach service model and for the last 18 years as manager of the Spinal Outreach Team.
Through her work with the Spinal Outreach Team and with the Statewide Rehabilitation Clinical Network, Kiley has developed a strong interest in promoting, advocating and leading health service delivery and research initiatives that benefit service users and advance rehabilitation, particularly in the community setting.