Compassion in rehabilitation nurses who provide direct patient care: principles to pragmatics.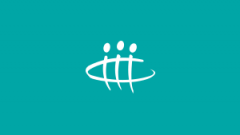 Published 15th April 2019
Abstract:
Introduction Compassion is a core nursing value that is expected in health care, but it is unclear how rehabilitation nurses practise compassion in direct care where care demands usually compete for limited resources. Aim This paper reports qualitative findings from a study on the dynamics of nursing compassion in rehabilitation settings where direct patient care is provided. Method This qualitative study was conducted in a specialist rehabilitation unit in a tertiary hospital in south-east Queensland, Australia, between August and December 2017. A convenience sample of nurses from the spinal injuries unit or brain injury rehabilitation unit participated in audio-recorded focus group discussions guided by open-ended questions. The transcripts were analysed thematically. Findings Twenty participants attended one of seven focus groups. The first theme explored the moralities of compassion in rehabilitation nursing, revealing that compassion was a discretionary aspect of daily practice governed by individual rules in a context dominated by tasks. The second theme explored the differential compassion in rehabilitation nursing, highlighting both the versatility of compassion and factors which enabled and depleted compassion. Discussion Rehabilitation nurses managed potential conflicts between expectations and realities by making choices that sometimes prioritised tasks and rationed compassion. Some nurses engaged in the additional, complex and less visible work of intervening to compensate for an observed lack of compassion in a person-centred model of care. Conclusion Although compassion is recognised as an individual nursing action, it is also an organisational ideal which suggests opportunities for organisational initiatives to strengthen and sustain compassion in rehabilitation nursing.
Authors

Professor and Deputy Director
Publication Type
Journal Article
---