Letitia Burridge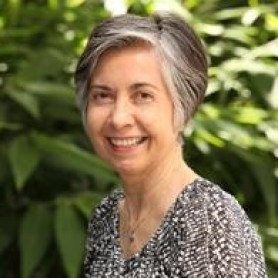 Dr Burridge is interested in how people experience and make sense of their ill-health, and how they interact with health professionals and services. This has led to research in the context of chronic long-term conditions and end-of-life care. Dr Burridge helps coordinate a stream of research to enable people with long-term disability and those who support them to be meaningfully engaged with research that is relevant and seeks to design and deliver care that is person-centred. She has published over 30 peer-reviewed journal papers, reports and blogs, is a peer-reviewer for international journals, and has helped to develop national resources for supportive care.
Dr Burridge is a Research Fellow within The Hopkins Centre, and brings to the team her skills and experience as a social scientist, including qualitative methods and cross-sectoral multidisciplinary research.
Publications since 2016:
Burridge L, Winch S, Kay M, Henderson A. Building compassion literacy: Enabling care in primary health care nursing. Collegian, 2017; 24(1), pp. 85-91. Accepted for publication 8 Sep 2015. DOI: http://dx.doi.org/10.1016/j.colegn.2015.09.004
Burridge L, Foster M, Donald M, Zhang J, Russell A, Jackson C. A qualitative follow-up study of diabetes patients' appraisal of an integrated diabetes service in primary care. Health & Social Care in the Community, accepted for publication 25 Sep 2016; Early view ahead of print 26 Oct 2016. doi: 10.1111/hsc.12402
Burridge L. Comment on: Simon Hendel: Kind can be hard, polite should be mandatory. MJA Insight 2016 (16 May).
Burridge L. Comment on: Erwin Loh: Clinical servants, a novel view of leadership. MJA InSight 2016 (26 Apr).
Foster M, Burridge L, Donald M, Zhang J, Jackson C. The work of local healthcare innovation: A qualitative study of GP-led integrated diabetes care in primary health care. BMC Health Services Research, 2016; 16(1):11. doi: 10.1186/s12913-016-1270-4
Burridge L, Mitchell G, Jiwa M, Girgis A. Helping lay carers of people with advanced cancer and their GPs to talk: an exploration of Australian users' views of a simple carer health checklist. Health & Social Care in the Community. Accepted for publication 22 Oct 2015. doi: 10.1111/hsc.12312
Burridge L. Comment on: Joseph Ting: In an emergency. MJA InSight 2015 (20 Jul).
Burridge L. Comment on: Alice Klein: Many gluten-free foods contain more salt, sugar and fat. Australian Doctor 2015 (17 Jul).
Mitchell G, Burridge L, Zhang J, Donald M, Scott I, Dart J, Jackson C. Systematic review of integrated models of health care delivered at the primary-secondary interface: what determines effectiveness? Australian Journal of Primary Health, 2015; 21(4) :391-408. doi: 10.1071/PY14172
Burridge L, Foster M, Donald M, Zhang J, Russell A, Jackson C. Making sense of change: patients' views of diabetes and GP-led integrated diabetes care. Health Expectations. 2016; 19(1), :74–86. doi: 10.1111/hex.12331
View All »
Featured Publications
No Featured Publications