Letitia Burridge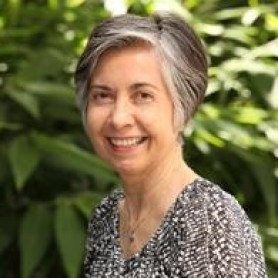 Dr Burridge is interested in how people experience and make sense of their ill-health, and how they interact with health professionals and services. This has led to research in the context of chronic long-term conditions and end-of-life care. Dr Burridge helps coordinate a stream of research to enable people with long-term disability and those who support them to be meaningfully engaged with research that is relevant and seeks to design and deliver care that is person-centred. She has published over 30 peer-reviewed journal papers, reports and blogs, is a peer-reviewer for international journals, and has helped to develop national resources for supportive care.
Dr Burridge is a Research Fellow within The Hopkins Centre, and brings to the team her skills and experience as a social scientist, including qualitative methods and cross-sectoral multidisciplinary research.
Publications since 2016:
Burridge L, Foster M, Jones R, Geraghty T, Atresh S. Person-centred care in a digital hospital: observations and perspectives from a specialist rehabilitation setting. Australian Health Review, accepted for publication 5 Sep 2017.
Carter H, Winch S, Barnett A, Parker M, Gallois C, Willmott L, White B, Patton M-A, Burridge L, Salkeld G, Close E, Callaway L, Graves N. The incidence, duration and cost of futile treatment in end-of-life hospital admissions to three Australian public-sector tertiary hospitals: a retrospective multi-centre cohort study. BMJ Open, Accepted for publication 31 Jul 2017.
Burridge L, Winch S, Kay M, Henderson A. Building compassion literacy: Enabling care in primary health care nursing. Collegian, 2017; 24(1), pp. 85-91. DOI: http://dx.doi.org/10.1016/j.colegn.2015.09.004
Burridge L, Foster M, Donald M, Zhang J, Russell A, Jackson C. A qualitative follow-up study of diabetes patients' appraisal of an integrated diabetes service in primary care. Health & Social Care in the Community, 2017; 25(3), pp.1031-1040. doi: 10.1111/hsc.12402
Burridge L. Comment on: Simon Hendel: Kind can be hard, polite should be mandatory. MJA Insight 2016 (16 May).
Burridge L. Comment on: Erwin Loh: Clinical servants, a novel view of leadership. MJA InSight 2016 (26 Apr).
Foster M, Burridge L, Donald M, Zhang J, Jackson C. The work of local healthcare innovation: A qualitative study of GP-led integrated diabetes care in primary health care. BMC Health Services Research, 2016; 16(1):11. doi: 10.1186/s12913-016-1270-4
Burridge L, Mitchell G, Jiwa M, Girgis A. Helping lay carers of people with advanced cancer and their GPs to talk: an exploration of Australian users' views of a simple carer health checklist. Health & Social Care in the Community. 2016;25(2):357-365. doi: 10.1111/hsc.12312
Burridge L, Foster M, Donald M, Zhang J, Russell A, Jackson C. Making sense of change: patients' views of diabetes and GP-led integrated diabetes care. Health Expectations. 2016; 19(1), :74–86. doi: 10.1111/hex.12331